Warehousing and Fulfillment is one hot topic this year. Presently, many are trying to keep up with demand and migrate from brick and mortar to online commerce.
Modern Materials Handling has published a great article about this emerging trend. The story highlights American Eagle Outfitters. It highlights the efforts they have made to update their operation to the e-commerce world of today. It is a worthwhile read.
The article also has several photos of how Ryson Spirals are utilized in their warehouse. There are 12 Ryson High Capacity Spiral installed. Each Standing 33′ tall. Half of them feature diverts for feeding empty totes to the pick module levels. The other half feature induction conveyors for merging completed totes on all levels into the spirals.
Vargo Material Handling Solutions was our Integration Partner on this warehousing and fulfillment project. You can also read more about this installation story in  a previous blog.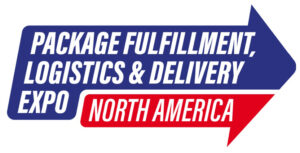 We are also pleased to announce that we will be showing off some of our spirals at the Package Fulfillment, Logistics & Delivery Expo in a few weeks. It will be held July 13 & 14th in Cincinnati. We will be in Booth#828. Hope to see you there. You can also register for FREE with this link.
Additionally, you can read more information about our multi-level spirals.  You can also download our product sheet and read more application stories in our weekly news blog. Below is some application footage of the Ryson Spirals at this installation.