Jobs at Ryson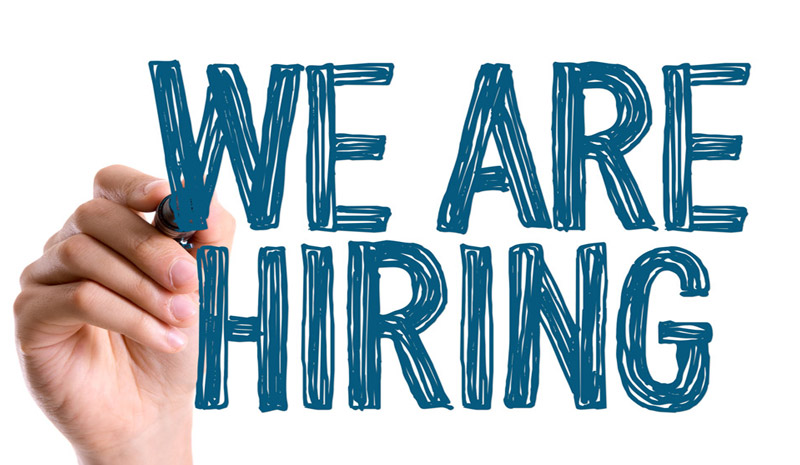 Ryson is growing, and looking for some great people to add to our team. Please fill in this form if you would like to apply to one of the listed jobs at Ryson.
Our business philosophy is simple: Focus on quality and service. Take good care of our customers and employees.  Our value proposition is to provide products that have a low total cost of ownership.
Accounting Assistant

CAD Designer

Sales Support Assistant

Ryson is looking for someone to assist in their accounting department; generating invoices and account statements, posting customer payments, maintaining accounts receivable and payable files and records, researching and resolving account discrepancies and performing general clerical duties for the accounting department.  This position reports to the Accounting Manager.
Reporting to the Engineering Manager, the candidate will produce project specific detail drawings, Bill of Materials and the design layouts needed for fabrication of both our standard and specialty conveyor equipment.  Basic knowledge of materials, mechanical assembly, tolerancing and production processes is needed to do the job effectively. The ability or potential to prioritize project work based upon delivery schedules is required. Typical day-to-day activities would include reviewing customer project information, interacting with Ryson Sales Department and external vendors, developing concepts using CAD and producing manufacturing drawings.
This position works with sales to create, process and distribute proposals as well as modifications that occur to proposals during the sales process.  After receiving an order this person compiles the information required to manufacture and ship the order and enters it into the order tracking and accounting systems.  After the order is entered, they process any changes that may occur.
This person reports to the Sales Support Manager.  Ryson is seeking an entry level person to learn and assist with the duties listed below.  With experience and demonstrated competency advancement to Sales Support Specialist or salesperson is possible.
Duties include:

Supports accounting operations using the accounting software program (QuickBooks), receiving customer payments, preparing bank deposits, and entering all Vendor invoices.
Maintains accounting records by making copies and filing documents.
Maintains accounting databases by entering data into Quickbooks.
Update accounting related information on project workbooks in Excel.
Preparing Parts invoices and adding freight charges to each invoice.
Protects organization's value by keeping information confidential.
Maintain all Customer files such as, receiving and filing Tax Exempt Forms, NDA's and Credit Applications as they are completed.
Assist in Month end, Quarterly and Annual reporting procedures.
Distribute Pay Stubs to all employees each month.
Receive packing slips into QuickBooks
Accomplishes accounting and organization mission by completing related tasks as needed.

Required Skills:

Good communicator
Works well with others
Typing and computer proficiency
Well organized, pays attention to detail, productive and dependable
Software used for position:
Quickbooks
MS Office: Word, Excel, and Outlook

Education and experience:

High School Diploma or equivalent
Previous clerical accounting experience, or education
Associates or Bachelor's degree preferred

CAD Designer Qualifications:

Minimum 2 years of practical, project or product related design experience.
Associate Degree or technical school certification.
Proficiency in AutoCAD 2014 or later.
Experience with AutoCAD Inventor 3D modeling software is a plus.
Experience with Microsoft Word, Excel and Outlook.
Strong organizational skills.
The ability to explain design ideas and concepts clearly.
Professional communication skills via email, phone or when interacting with Ryson internal departments, such as Sales and Production, as well as vendor resources.
The ability to work effectively with multiple priorities.

Duties include:

Work with Sales to prepare and check proposals

Assign/record proposal numbers
Ensure customer requirements are satisfied
Prepare/check pricing
File old proposals

Process received orders

Confirm customer PO matches proposal
Ensure that information required for completing order is included
Communicate with customer to get missing information
Enter information into order fulfillment checklist
Compile Project folder

Communicate with Customer and manufacturing during order fulfillment

Process changes from customer requiring modifications to the equipment and PO
Track changes in schedule
Confirm shipping arrangements

Work with engineering to coordinate and document changes on orders

Process and document change orders
Communicate impacts in cost and shipping with customer

Work with shipping department and manufacturing to coordinate shipping

Maintain the project shipping calendar

Required Skills:

Good communicator
Works well with others
Experience in general office work

Software used for position:

MS Office: Word, Excel, Outlook
Quickbooks

Hours are Monday thru Friday 8:30am to 5pm with a half hour lunch.  As a full time employee, we offer benefits such as Medical, Dental, Life Insurance-, Short- and Long-Term Disability, 401K, Paid Time Off and 10 paid Holidays per year.
Ryson is the Number One Manufacturer of Spiral Conveyors in the USA.
Ryson Spiral Conveyors need less floor space than conventional incline conveyors and are faster and more reliable than any elevator or lift.  They are especially well suited for Consumer Packaged Goods companies and any warehousing operations.
You can read more about Ryson International on our About Us page.