This Week Ryson is Exhibiting at Pack Expo International in Las Vegas.
It is this year's largest packaging show and companies from around the world visit Sin City to show off, and learn about the latest packaging technologies.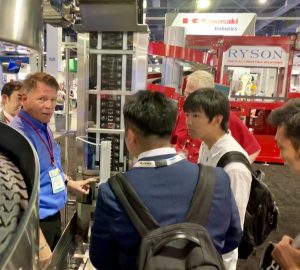 The Ryson Booth is one of the largest ones we've had to date, and we have running machinery that represents our full line of vertical conveying solutions. We have a Narrow Trak Spiral, ideal for small packages, a Case Spiral, and a Wide Track Loop that shows our Multiple Infeed and Divert Out capabilities. We are also running our Bucket Elevator that combines vertical and horizontal conveying of bulk materials.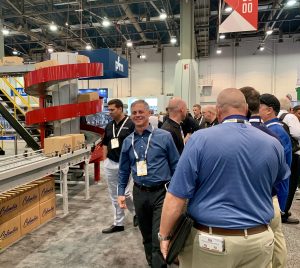 We also had one of our spirals running at the Columbia  Machine booth. They are a great integrator partner, and it was nice to show how a spiral is often used to feed a palltizing system.
For more information about Ryson's family of Vertical Conveying Solutions, visit www.ryson.com.