Ryson Spiral Conveyors often replace antiquated equipment in an existing line. In this application the customer was using a gravity chute system for conveying frozen food trays that repeatedly jammed and caused product damage.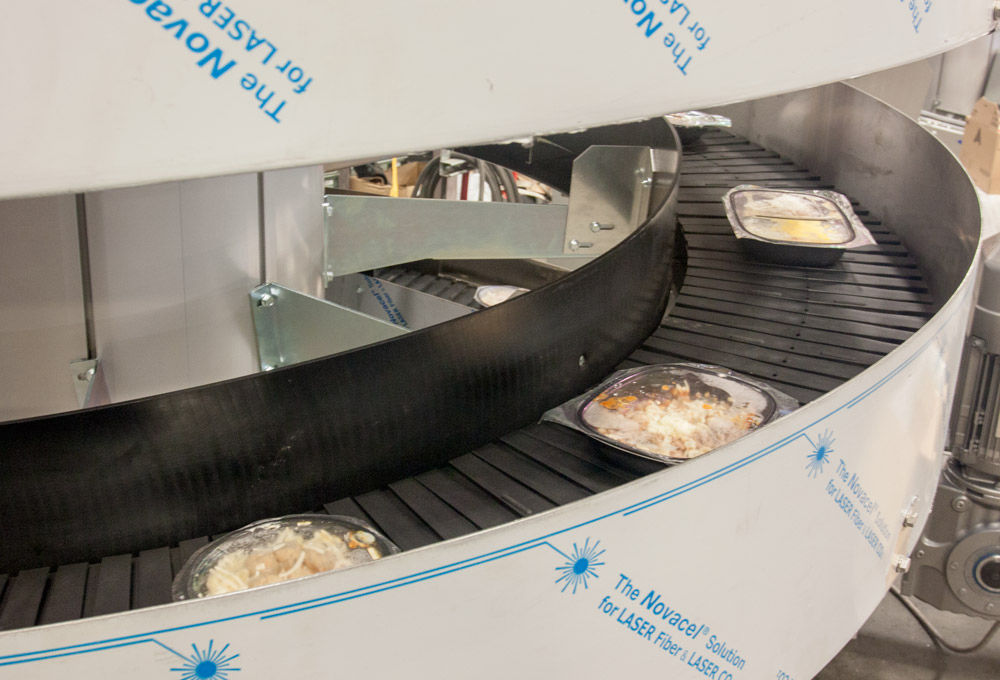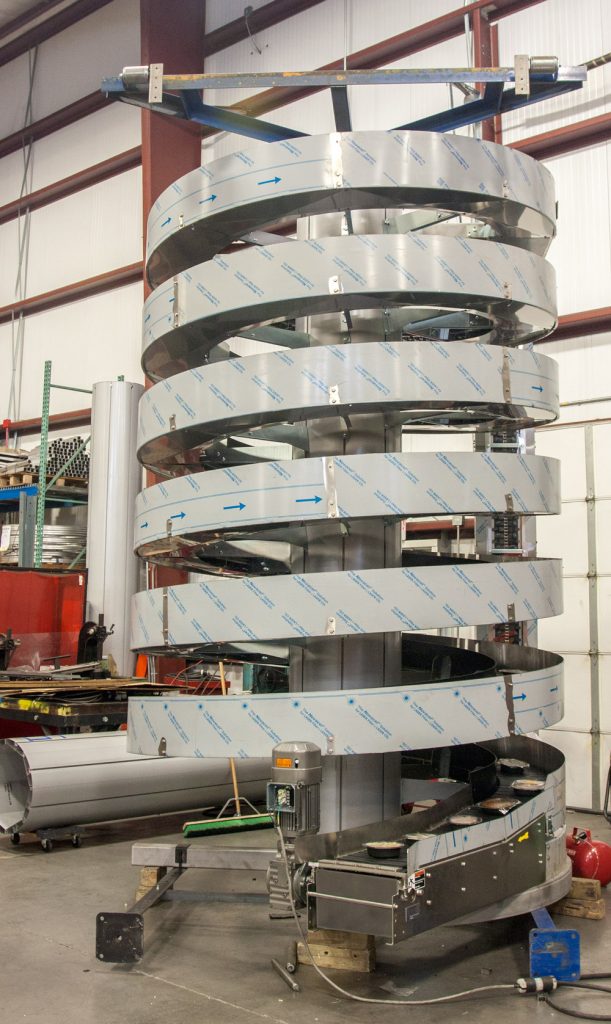 We recently shipped two decline spiral conveyors for our Integrator Partner WestRock. The Model 1900-300 Spirals will  replace the outdated gravity chute system.
These hybrid stainless steel style spirals are designed operate in a wet environment. They have 12" wide slats and will run at 100 FPM. The two Spirals will  lower trays from the freezer over 10 feet to the cartoner and case packing operation. These spirals include an inside guide rail and the transitions are custom designed to keep the trays from stalling in the non-powered area on and off the spirals.
All Ryson Spirals Conveyors are available in hybrid versions suitable for wet environments or stainless steel versions for washdown applications. You can also read more information on our stainless hybrid and wash down versions here. If you would like more information on Ryson Spiral Conveyors, visit www.ryson.com, or read more packaging and bottling application stories on our weekly news blog.