In the next few days we will be shipping two of our largest units to Mexico. They are designed for a pick module at a well know retailer's distribution center servicing the e-commerce segment.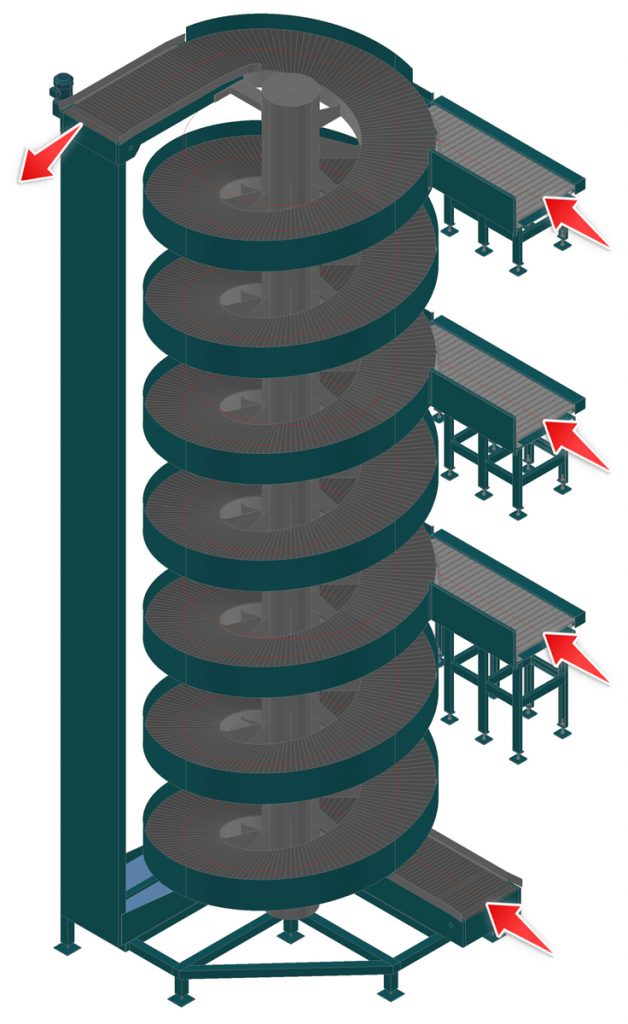 The spirals will be part of a pick module that will convey stackable totes.  Using Ryson Spirals  is more economical than other alternatives that require more complicated integration, equipment and software. The two model 2200-760 units will each include three induction conveyors. This means product can enter the spiral at 4 separate elevations.  The project customer is one of our integration partners, Fortna.
Proprietary Ryson induction conveyors will also be installed independently from the spirals. They can be individually adjusted to match the pitch of the turns inside the Spiral. Using Ryson Spirals in conjunction with our induction conveyors have seen a lot of demand and increase in sales, especially last couple of years.
Additionally, more information will be shared about this type of vertical conveying solution over next few weeks. Ryson will feature these units at one of the educational sessions at the upcoming MODEX trade show. Make sure to stop by and attend if interested.
Also notice the catchy color. It's worth noting that Ryson  power-coated Spirals are available in most RAL colors. For more information about Ryson Spirals with intermediate induction and divert capabilities, visit our multi-infeed page, download the product spec sheet or read more about recent applications in our weekly blog. You can also watch a video featuring them on our very own YouTube Channel.