Multi-Entry Spiral Adds Production Flexibility
The Innovative Ryson Modular Design allows us to deliver custom options to meet the specific needs of our customers. This Multi-Entry Spiral was designed to create flexibility in a case depalletizing system.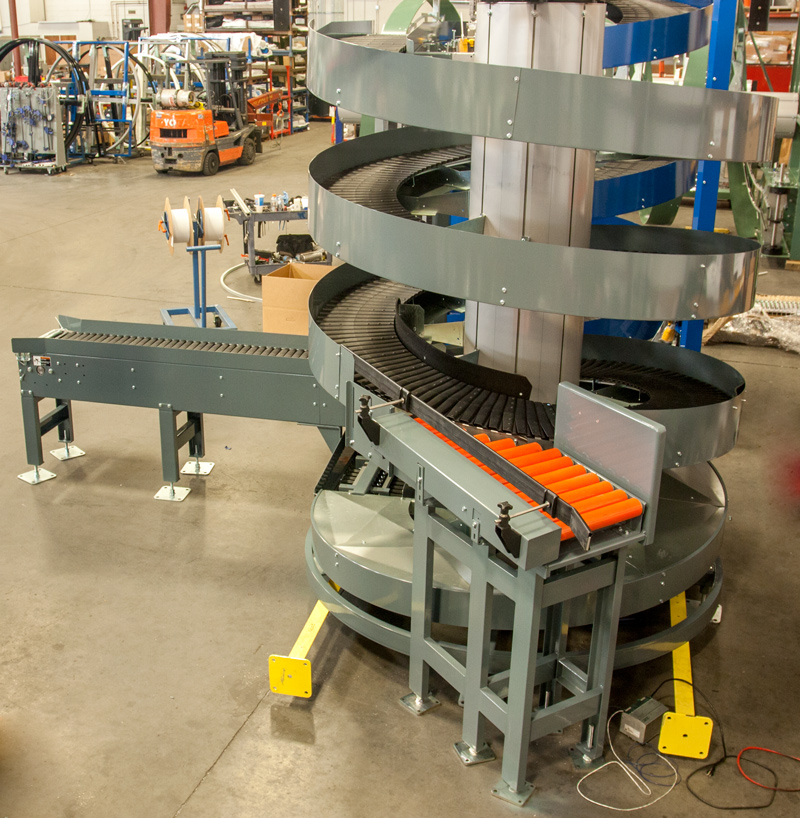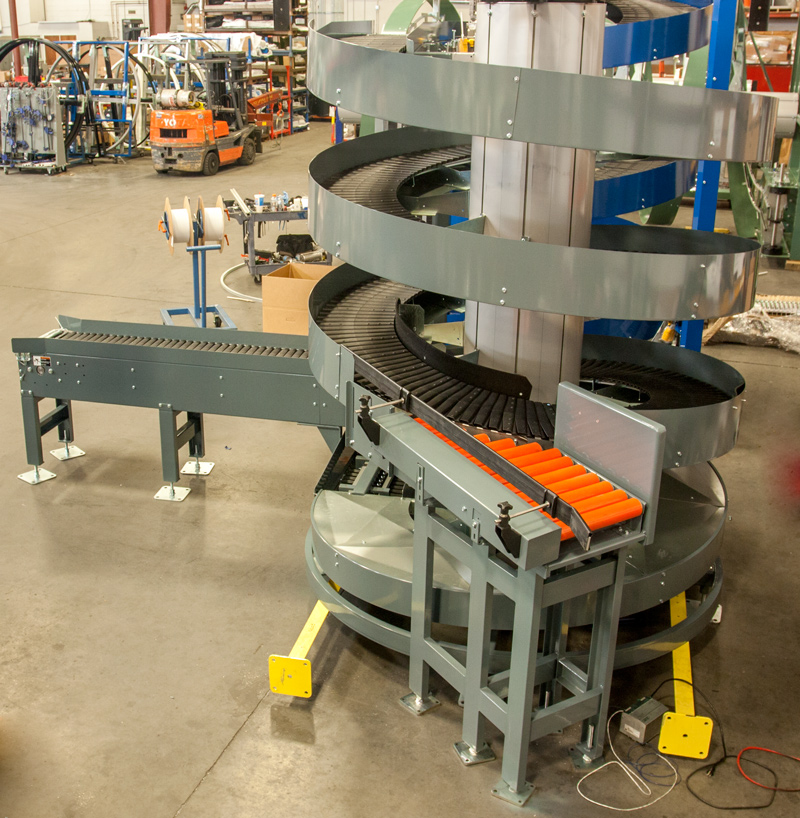 This spiral is our High Capacity model 1700-400 that accepts cases of empty bottles from a case depalletizing system. The spiral takes them to an overhead conveyor line feeding a packaging line where they are filled.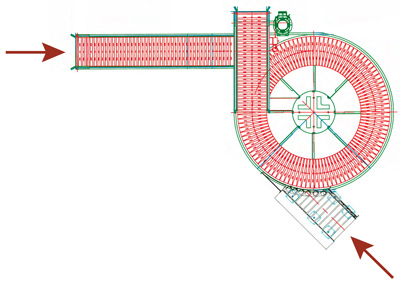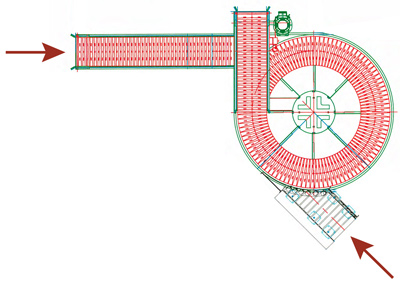 The Integrator added an Multi-Entry Spiral induction point at the floor level which accommodates feeding the spiral "off-line" .  The spiral is just under 10  feet tall and will run at 150 FPM.
Ryson offers two different types of induction conveyors, depending on the type and size of loads to be handled. The belt type design has multiple belts of different lengths. The roller type utilizes powered rollers. Both designs match the spiral radius and are adjustable to match the pitch of the spiral, assuring a safe and reliable product transfer.
Our modular design also allows us to extend the lower section of the spiral out away from the spiral. The Extended Infeed option can help in tight layers and help reduce additional driven conveyor sections. These benefits go to help reduce implementation, integration and energy costs.
This Multi-Entry Spiral was designed for our Integrator Partner, Xigent Automation Systems for implementation at a large CPG company.
Read more information about Ryson's Multiple Entry and Exit Spiral Conveyors, download the spec sheet, or read more application stories on our weekly news blog.