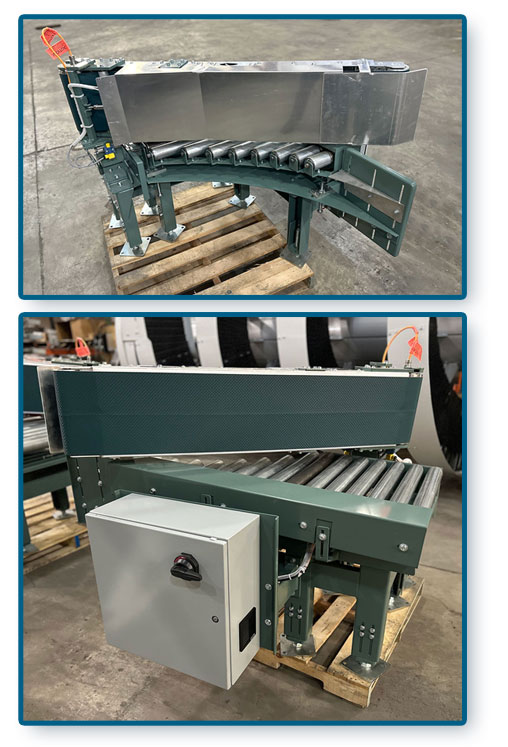 The Ryson Divert Conveyor is a valuable accessory to our High Capacity Spiral Conveyors. It allows loads to be diverted out of a Spiral at intermediate elevations.
This diverting mechanism is our fourth generation design. It utilizes an electric actuator instead of a pneumatic arm mechanism. This eliminates the need for air hookup and still efficiently moves the arm back and forth.
The swing time is 3 seconds each way. This system is mainly used for routing rather than sortation and ensures the integrity and orientation of the product is respected. The arms can handle products as long as 36" that can weight up to 75 lbs.
This week we shipped a multi-level spiral with two of our new divert divert conveyors to one of the US largest auto parts supplier in the northeast. It is also part of a 9-spiral project at one of their omni-channel distribution centers. The system was implemented by our integrator partner Siggins.
This divert conveyor solution is very suitable to the e-commerce industry where pick module systems are utilized. It is very efficient, economical and saves a lot of real estate, implementation, and maintenance cost.
For more information on our Divert Conveyor and other multi-level spiral options, visit our product page, download the spec sheet or read more application stories in our weekly news blog. You can also find some application examples on our own YouTube Channel.