The Ryson Wide Track Spiral Conveyors are the largest models we produce and are ideal in large multi level distribution operations.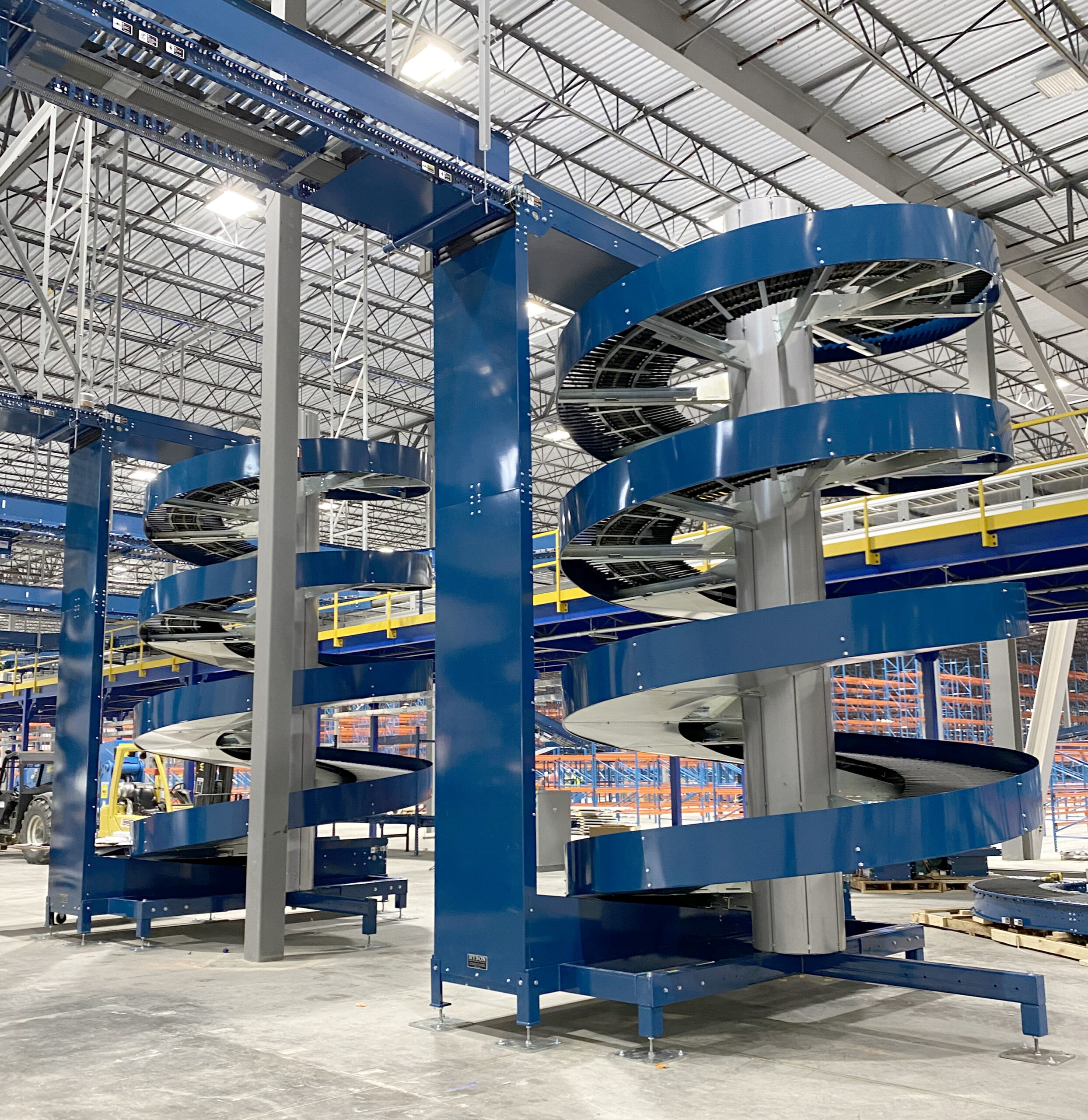 Over the past couple of weeks, Ryson supervised the installation of three Wide Trak (WT) spirals type 2200-760 at one of our large customers, a well-known brand in the sports gear retail industry in the Memphis, TN area.  Our Partner, Wynright, was the main system integrator of the multi level distribution project.
The decision to go with the WT Spirals was made mainly for three reasons:
The capability to handle large boxes with maximum size of 38"x26"x15" and maximum weight of 110 lbs.
The ability to match the 30" between frame dimensions of the conveyors leading into and out of the spiral.
The capacity to handle speeds up to 200 fpm along with the ability to start and stop fully loaded with a maximum load of 3,600 lbs.
Ryson WT Spiral Conveyors follow the same quality and standard that our brand is known for with its modularity, one drive motor and standards safety sensors and live up to the expectation of our clients.
Due to their size these spirals will ship partially disassembled and will require site installation supervision by one of our PMMI certified technician. We take advantage of being on site to train the maintenance team and support the start-up if applicable.
For more information about the Ryson Wide Trak Spirals, visit WT page, Download the product literature, or read more application stories about them.