Ryson Spirals Save Space. So it is not uncommon tight installations have to happen. Often a spiral needs to be build in two pieces to aid installation, as this weeks story illustrates.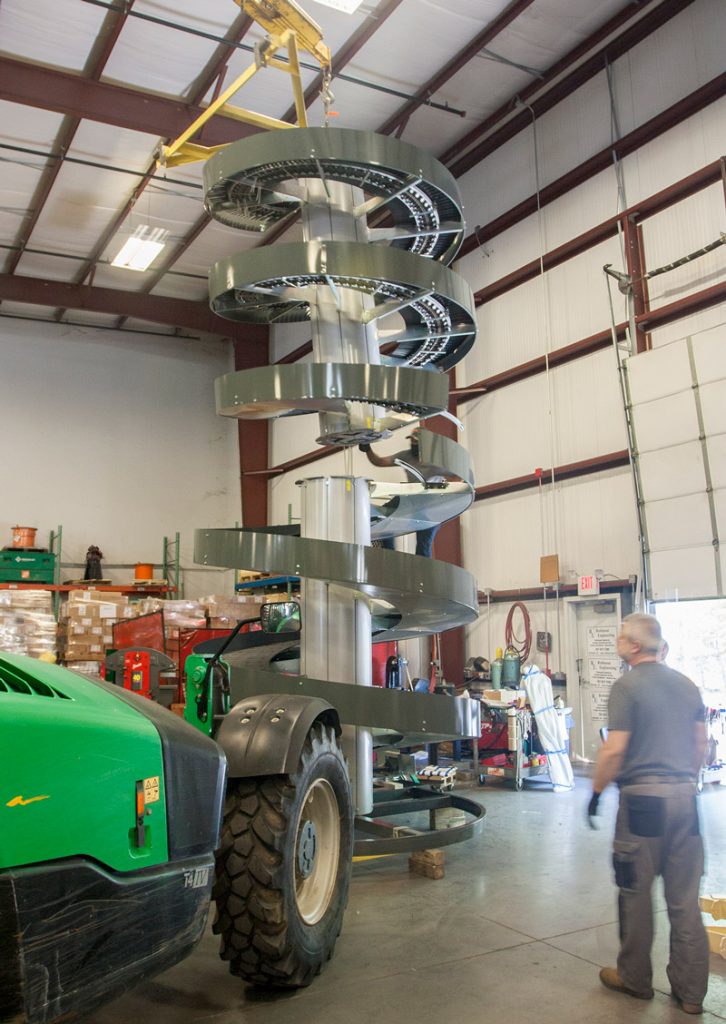 This week, we shipped a spiral for our integrator partner, Volm Companies. Their customer, a fresh produce packer and distributor is utilizing the spiral decline, a model 1700-600 that will take cases of produce down from a mezzanine deck to the floor level. The spiral will pass through a hole penetration in the mezzanine. Volm opted to have us ship the spiral in two sections for ease of installation. They will hoist the upper section up through the opening, while setting the lower section below, onto it's legs and then lower the upper half to join the flanged center tube.
 The 20' tall spiral will handle 50 lb. cases at rates up to 25 per minute. Our PMMI Certified Trainer technician will join Volm's on-site millwrights in June to assist in the installation of the machine and conduct training to the customer's maintenance team.
Find more information about the many ways a Ryson Spiral can be customized to adapt to special requirements, or read more application stories on our weekly news blog.