This week, we are shipping two different versions of our stainless steel spiral conveyors.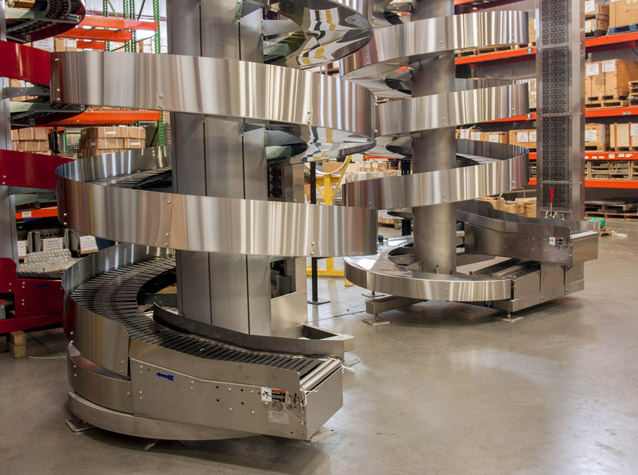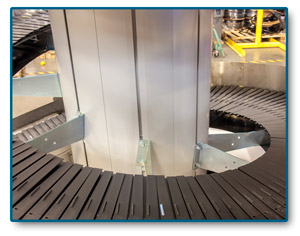 The Spiral on the left is our Hybrid Spiral, featuring our standard powder coated aluminum center column and zink-plated steel support arms for the track. The rest of the structure is made of stainless steel including the bearings, which are suitable for for wet applications. Besides the obvious cost savings, this version has a significant advantage when it comes to field modifications and future modifications. These features have proven to be of great benefit over and over again. This 1500-400 spiral has 4 1/4 turns and 16″ wide slats with an 11′ – 6″ elevation change. It will be installed in a bottling plant in the Great Lakes area. The Integration Partner for this project is BW Container Systems.
The Spiral on the right is our All Stainless Steel version. It features stainless steel bearings, center tube and load arms. This kind of spiral is generally needed in food processing operations. This spiral is also a 1500-400 with 5 3/4 turns and an elevation change of 12′ – 2″. It will be going to a bakery in the Midwest and the integrator on this project is Dunbar Systems, Inc.
For more information about Ryson Spiral Conveyors and the different kinds of configurations available, please visit www.ryson.com.