This week Ryson conducted a FAT (Factory Acceptance Test) on eight hybrid spirals going to the clean room of a large personal care product company.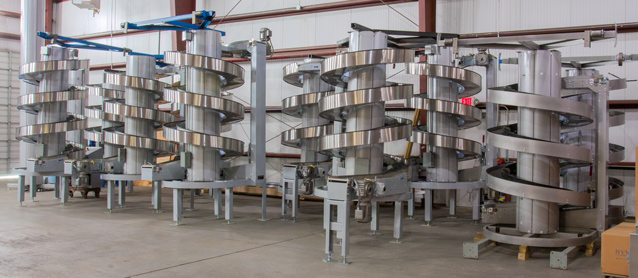 These are the first 8 units of a fourteen spiral order. They will handle small packages at high speeds… up to 200 fpm. This project has strict requirements for cleanliness and reliability.
The customer FAT took place during the course of a day and included recording motor and gearbox temperatures at one-hour intervals and amperage readings throughout the day.
The Ryson Hybrid Spiral is a cost effective solution, where the side guards and structure is made of stainless steel, but the center tube is powder coated extruded aluminum.
If you would like more information on the Ryson Spirals and material options, please visit Ryson Vertical Conveyors for more information.