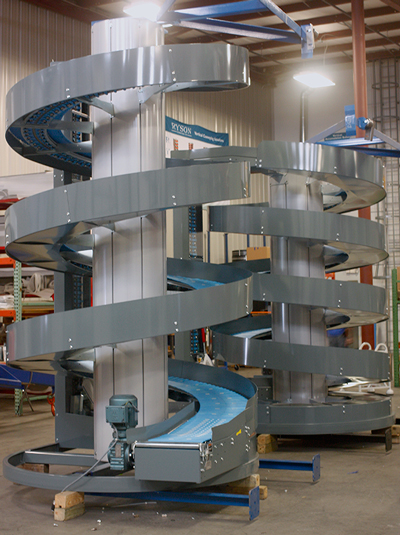 Ryson Spiral Conveyors can be configured to work in a freezer environment.
This week we're shipping one of our model 1500-400 Spiral Conveyors to an Ice Cream Manufacturer that will be installed in a -20 degree freezer.
The Spiral will elevate sealed cartons of ice cream to an elevation of 13 feet at 150 FPM. In the photo, you'll notice that the slats are blue. We use special proprietary slats that will not become brittle at subzero temperatures. The gearbox oil and freezer chain bearings are also special to handle those temperatures.
The spiral will ship in two sections, for ease of installation in the facility's frozen storage area. One our Service Technicians will accompany the spiral to assist the millwrights on site in the re-assembly and start-up of the machine.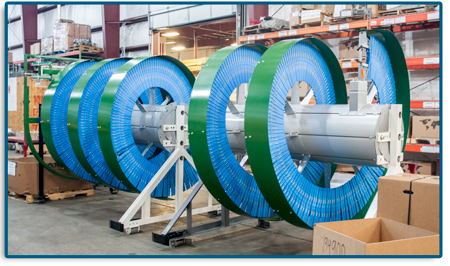 Ryson Spirals are the only spirals built in the USA designed to handle temperatures of a freezer environment. For more information on the Ryson Case Spirals, visit www.ryson.com, or download the spec sheet. You can also read more application stories about freezer spirals on our weekly blog.