Space-Saving Solution: This week Ryson is shipping a special spiral to Gonac Huamantla in Tlaxcala Mexico, a leading producer of snack foods and beverages for the Mexican market. They have chosen a custom Ryson Spiral to meet the needs of their packaging line application.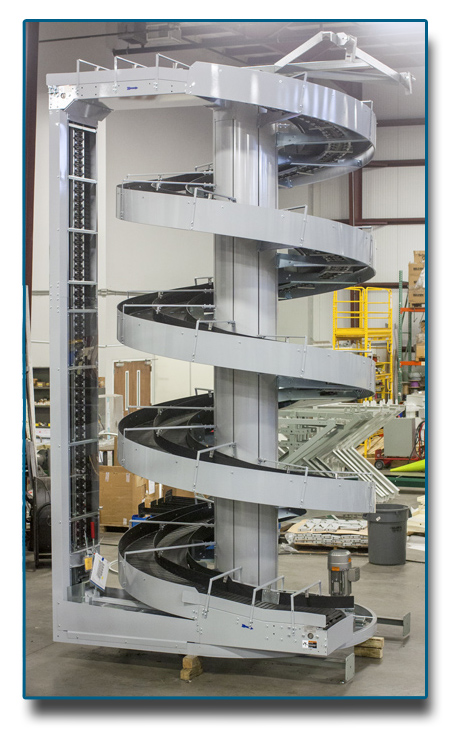 Their packaging process needed to convey two separate sizes of shrink-wrapped packs of juice beverages (20-pack and 24-pack) at the same time. They needed to decline from over 16 ft to 3 ft. and each line needed to be channeled into their own destination.
Instead of installing 2 separate spirals, they have chosen to use the Ryson's 1700-600-A4 with 24" wide slats. That allows them enough space for a custom twin-lane design, allowing them to convey both sizes of packs in an orderly and secure fashion.
In doing so, they can transport two lines at 30 packs per minute running utilizing the same drive motor. This allows them to essentially have 2 spirals in the same space. The unit is still able to ship in a single piece and can be installed quickly to further reduce installation and integration costs.
For more information on Ryson's Vertical Conveying Solutions, visit www.ryson.com