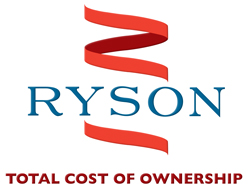 Total Cost of Ownership (TCO): Save Space and increase throughput.
Ryson Spirals save more space than conventional incline and decline conveyors. They are also faster and more reliable then conventional elevators or lifts.
TCO: Save Space: Spiral Conveyors can allow expansion within an existing facility or can reduce the size of a new building. Both of these options can help lower your total cost of ownership. Ryson Spiral Conveyors clearly utilize space more effectively as illustrated in the below comparison. Ryson Spiral Conveyors also have a smaller footprint than conventional belt spiral lifts which need a much larger diameter to operate. They also have more throughput than bulky case elevators.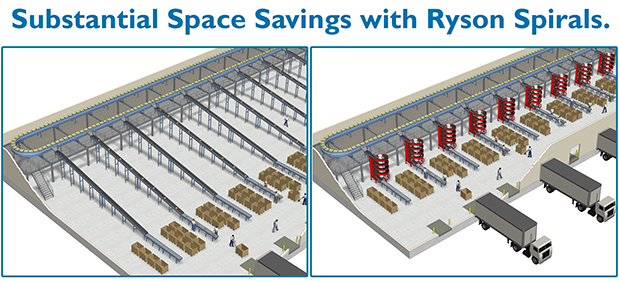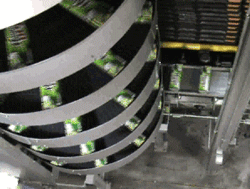 TCO: Increase Throughput. Ryson Spirals are faster and more reliable than any elevator or lift. They can operate at high speed and allow a continuous product flow. No adjustments are necessary for varying product sizes and no change parts are needed. The spiral operation is very simple and do not depend on any external indexing devices or controls.
Click here to download more information about how Ryson can save space in your production area. Read our overview story on total cost of ownership, or visit www.ryson.com. You can also read more ways that Ryson can help lower your total cost of ownership in our weekly blog.