Ryson is announcing the release of a new compact spiral conveyor that expands our family of spirals by going small.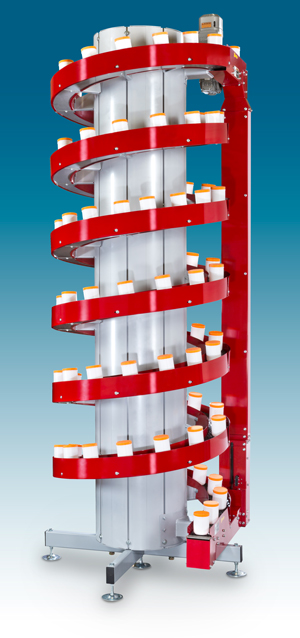 This super compact new Narrow Trak Spiral is designed to handle small loads and has a brand new 5" wide slat design. The new slat has the capability to end-transfer small cartons and packages, or side-transfer small bottles and containers in a single file or in mass.  This compact unit has an outside diameter of only 45" and will be a great space saver in addition to enabling high throughput.
We expect that the new Narrow Trak Spirals will in many cases replace gripper conveyors because these spirals do not need to be adjusted for varying product sizes and require much less maintenance. This new model will be especially beneficial for the pharmaceutical, nutraceutical, personal care and food products companies.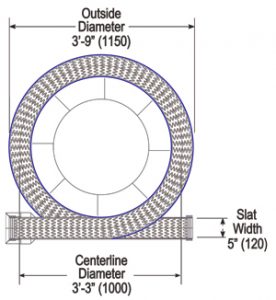 Download the Narrow Trak Spiral press release, or product spec sheet, or visit www.ryson.com for more information. Visit us at Pack Expo in Las Vegas, September 23 – 25, booth number 5607.