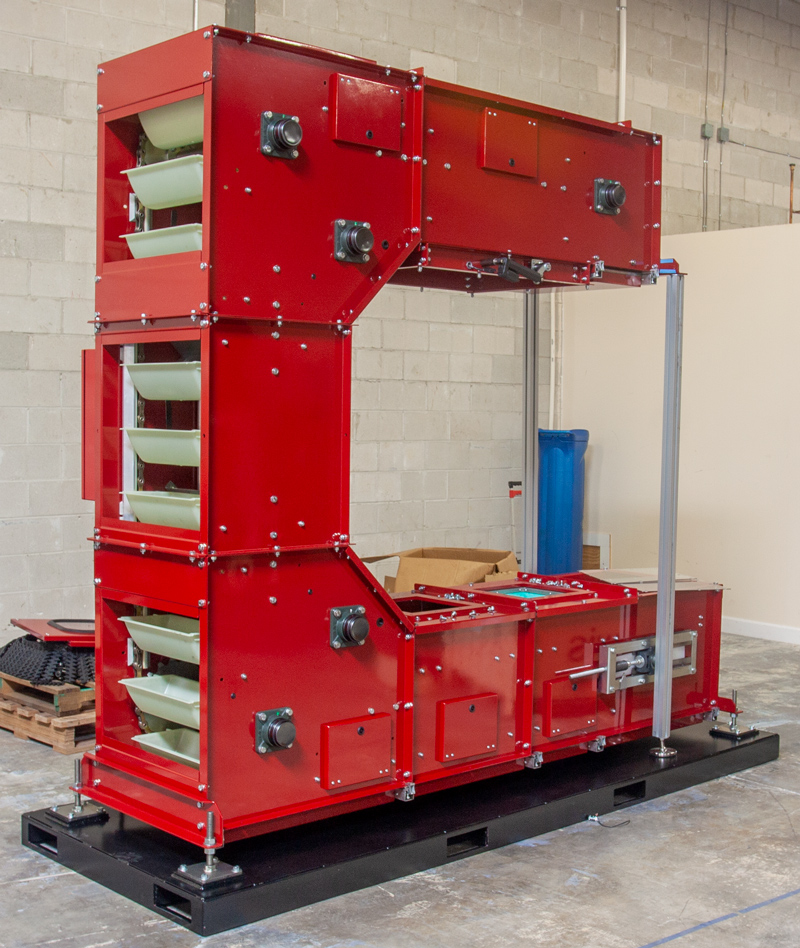 Ryson has a shiny new red Bucket Elevator Conveyor that will be the demo unit at Pack Expo in a few weeks.
The unit is a "C" model with 200 mm buckets and will be running product for display at the show. Be sure to check us out at Pack Expo in Booth N5945.
Many people only know us for Spiral Conveyors. But we also manufacture a robust bucket elevator. It combines horizontal and vertical conveying for bulk materials.
Ryson Bucket Elevators are designed for gentle handling and well-suited to transport a broad range of bulk products.  This includes food, agriculture, pharmaceutical, cosmetic, chemical, ceramic, glass, recycling, building, metallurgical and other industries. The buckets overlap at the inlets to prevent spillage and can be selectively tipped at the outlets.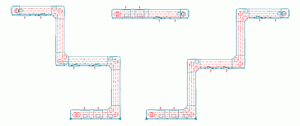 The modular design makes it easy to build one in virtually any configuration or shape. Additionally, our Bucket Elevators stand out compared with our competitors because they are completely modular, have pivoting buckets and can have multiple inlets and outlets.
For more information about the Ryson Bucket Elevator, visit www.ryson.com, download the spec sheet, or read about current application stories in our weekly blog. Also, the video below is a loop that we will be playing in our booth at the show.
We will be running this Bucket Elevator, a Case Spiral and a Mass Flow Spiral at the show. Hope to see you at Pack Expo!