It is a fairly common practice to install a spiral first, to anchor the rest of a conveying line installation.
This week, we are following up on a story we posted last month. Originally we told the story of a Wide Track Spiral being shipped to a Beverage Co-Packer for our Integrator Partner KHS USA. and the wide slat spiral would run beverage cases in various orientations.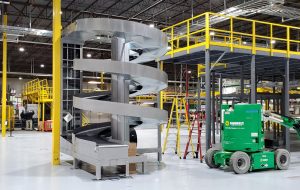 Here, we see the same spiral at conveying line installation and integration time. It is common for our integrators first install the spiral, and then build the mezzanine, racking and adjoining conveyors around it. The main reason for this is to allow plenty of room when riggers take the spiral from it's horizontal shipping orientation to its vertical position.
As you can see from the photo above, the spiral is installed with nothing around it. Once the spiral is anchored, other components in the line start getting connected to it.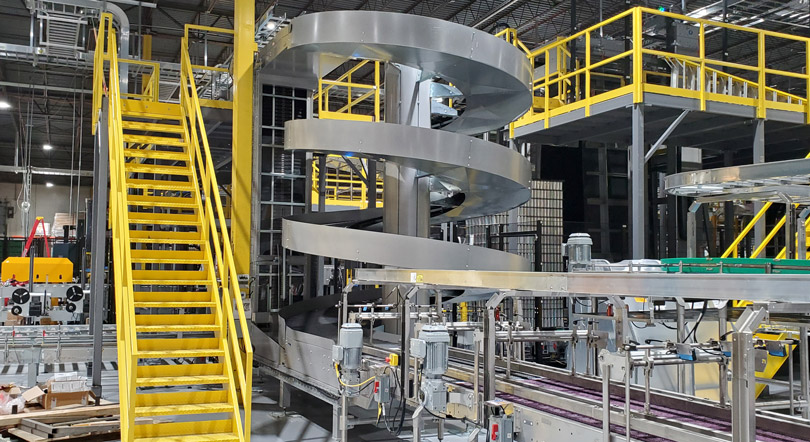 Once the Spiral is correctly anchored, the rest of the conveying line, and mezzanines are built around it. For more detailed information on best practices on the installation of a Ryson Spiral, visit our Installation Page, or download our Installation and Integration Guide.