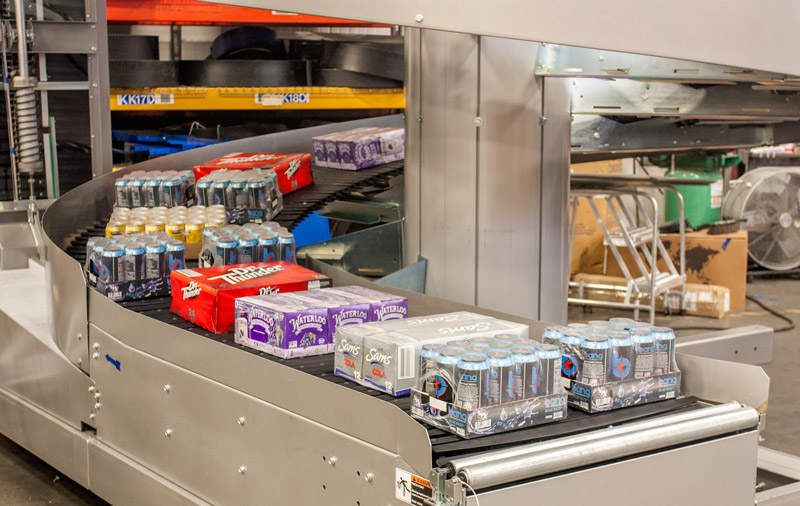 Ryson Wide Trak Spiral Conveyors are the largest spirals we manufacture. They can handle a variety of load sizes, big and small with their 30" or 36" wide slats.  It makes them ideal for varied package sizes and orientation.
Next week we'll ship this large spiral to a beverage manufacturer for our Integrator partner KHS USA. This model WT2200-760 gives the benefit of a 30" wide conveying surface, allowing some cartons to be conveyed from the shrink-wrapper 2-abreast. This eliminates the need for space consuming case turning conveyor and gives the Integrator additional flexibility in handling whatever size packs are being produced that shift.
 The friction inserts on the slats ensure that the cartons stay oriented in the spiral while on the way to the palletizing system. The spiral will be running at 130 feet per minute and discharges at about 15 feet off the floor. Due to it's size, this model ships partially dis-assembled and one of our technicians will be sent to site to supervise the installation of the spiral.
The Wide Trak Spiral Conveyor can handle double the weight capacity of our standard spirals, and can provide an elevation change of up to 50 feet with only one drive. For more information about our Wide Trak Spirals, visit www.ryson.com, or read more wide trak application stories on our weekly blog.