This week we shipped five inclining spirals going to a pet care manufacturer's distribution center pick modules.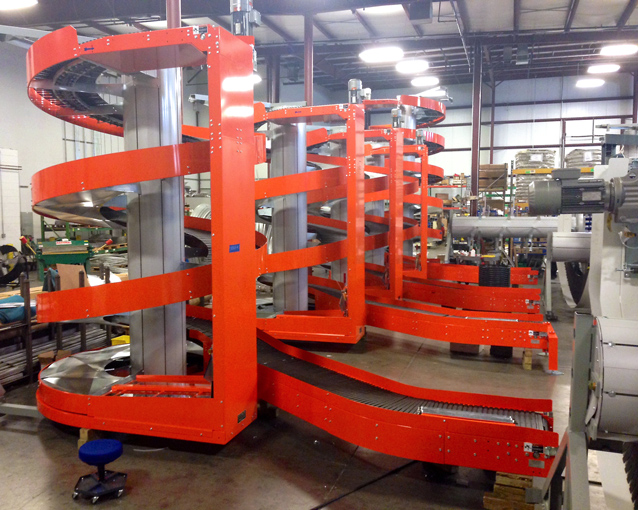 Our Integrator partner, Kuecker Logistics Group, designed the spirals into their system to transport full cases between levels in soon-to-be-installed pick modules. These are Ryson 1700-600 models with 24″ wide slats. The Ryson C-EX versions feature an extended curved infeed to align the infeed and discharge conveyors directly over top of one another. This feature saves KLG a separate driven conveyor section at the floor level feeding the spirals. We powder coated the spirals to match the new storage system's orange beam color.
These vertical conveyors save a lot of space compared to conventional incline belt conveyors. They have a lower cost of implementation and lower cost of ownership, in part because the spirals have only one drive motor, compared to the four motors that would be required for inclines and curves to get the same elevation change.
For more information on Ryson Spiral Conveyors, please visit www.ryson.com