More and more beer makers are utilizing Ryson Spiral Conveyors in their brewery operations. Our high-speed, space saving approach is ideal in both reconfiguring (or updating) existing bottling lines, or when a new facility is built.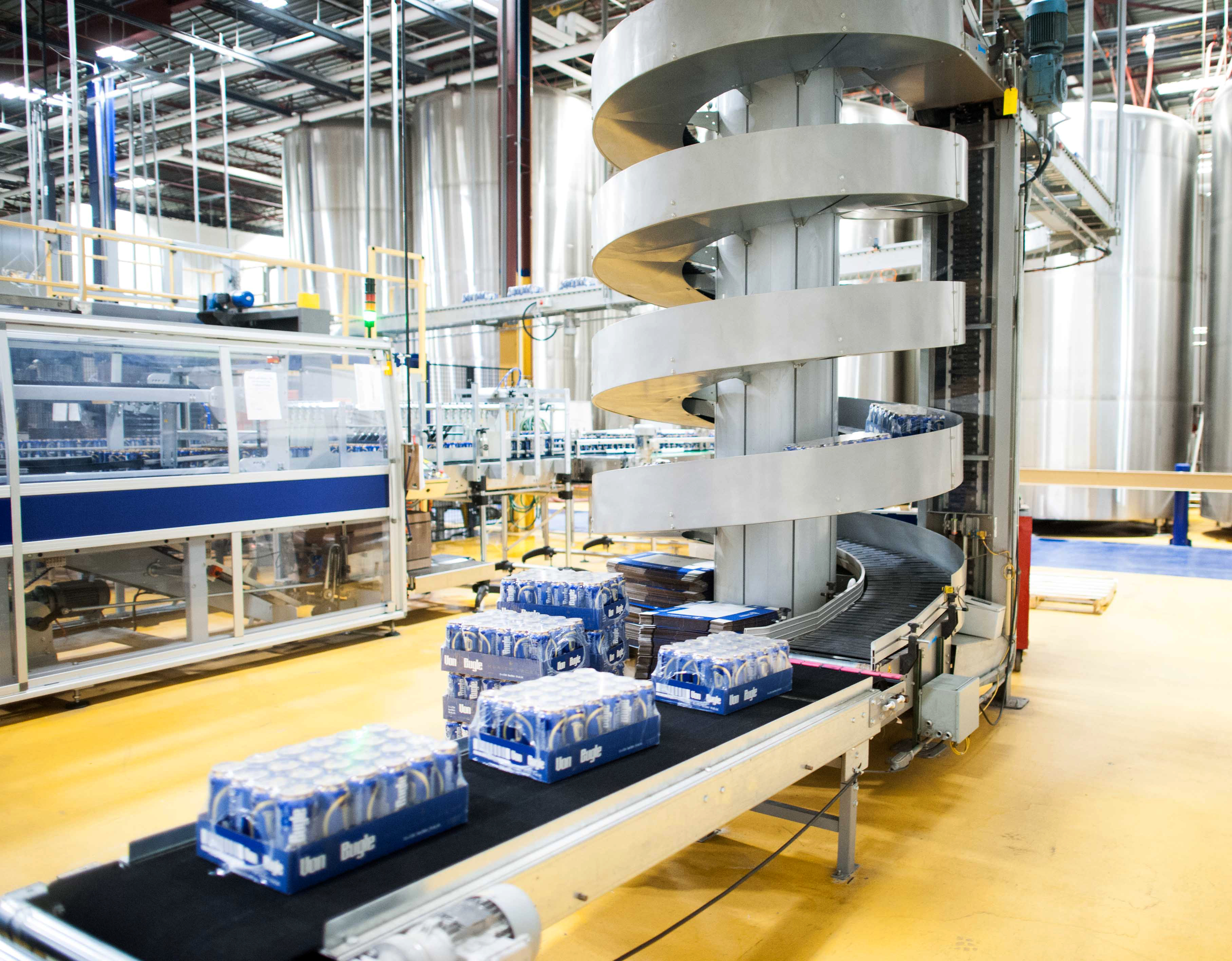 Ryson Spiral Conveyors are typically used in two main areas of brewery operations. On the process side, our Mass Flow Spirals are used for transporting empty cans/bottles from the bulk depalletizer to the filler, and from the filler to the packaging area. Then, on the packaging side, our Case Spiral transports finished packs/cases to the palletizing, warehousing or shipping areas.
Canadian Packaging Magazine did a feature article on the brand new Von Bugle Brewery in Toronto. As you can see from the photo above, a Ryson Spiral transports sealed cases of beer from the production area, freeing up valuable floorspace for other production operations. You can read the full Canadian Packaging article that overviews the entire line.
Ryson Spirals help lower your overall cost of ownership. In addition to saving valuable floorspace, Ryson Spirals are simple to install, require little maintenance and are fast and reliable. They have a long life expectancy and can even be reconfigured, if needed, for future line changes.
For more information about Ryson Spirals for the bottling industry, visit our website, or read more bottling applications on our weekly news blog.