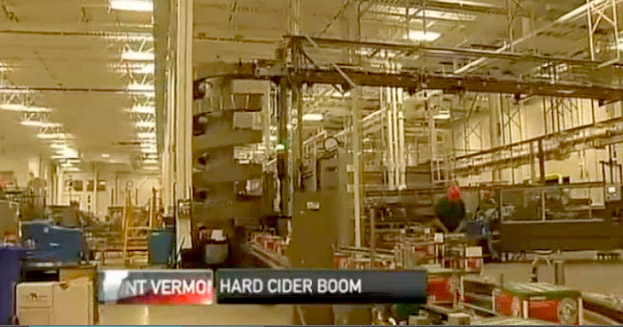 Ryson Spiral Conveyors are gaining popularity in the bottling industry, especially the craft brew and wine sector. With our introduction of the High Capacity Spiral Conveyor, we are able to handle bottle capacities of up to 2,000 units per minute.
The following story by New England News, reported that Woodchuck Cider opened a new bottling plant with a filler with a output of 10 bottles a second. Although the clip showing the spiral is a short one, it illustrates that the craft brew segment is growing and struggling to keep up with demand. Ryson Spirals are being installed at many such bottling plants and the segment is growing.
The Ryson Spiral Conveyors provide effective vertical conveying solutions for the bottling line, both before and after the filler with our Mass Flow spiral Conveyor and in the packaging line with our Case Spirals. The spirals can handle modern filler throughput and their reliability and durability are a key selling point in round-the-clock high-volume operations like this.
See the full story and video here, or visit www.ryson.com for more information on our Vertical Conveying Solutions.