Ryson is "retiring" Slim Red, one of our tradeshow demo Spiral Conveyors.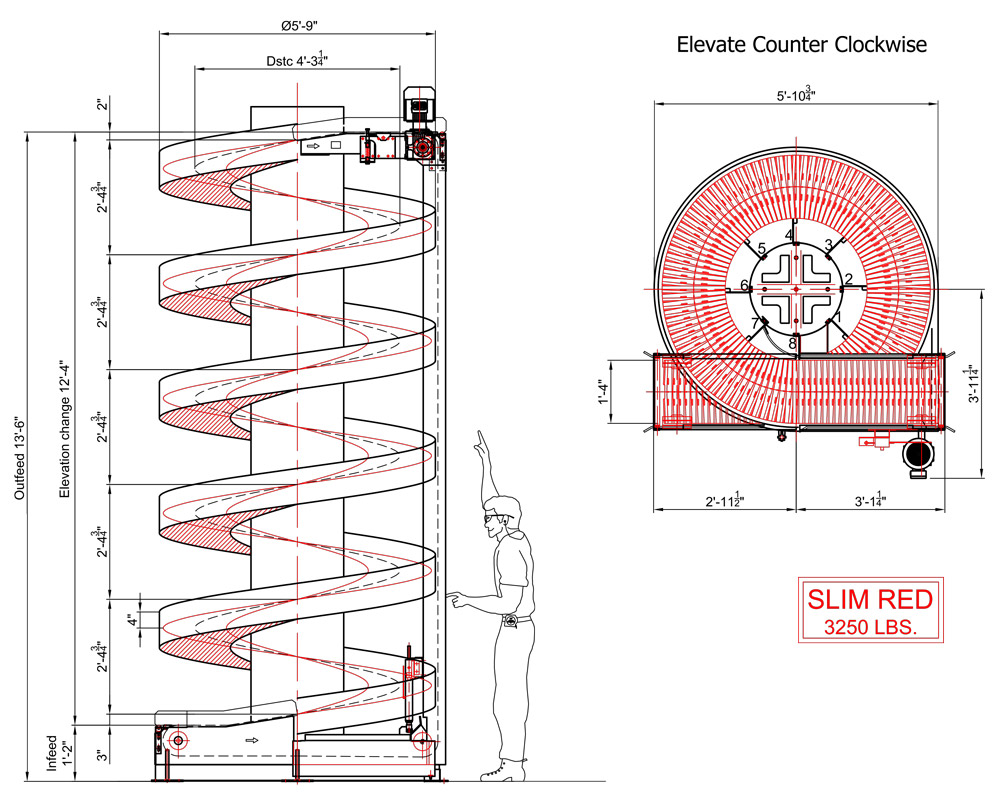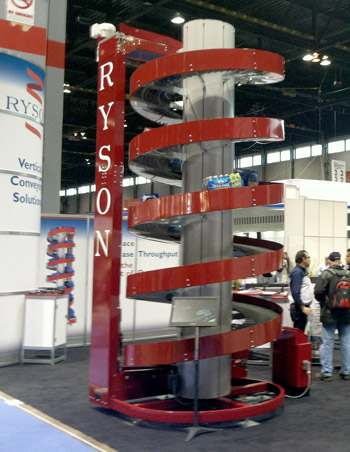 This 5-turn model 1300-400-A3 has a 16" slat width and has  an elevation change of 12'-4". It's painted "Ryson Red and has a 2 HP gear motor that is set up for a speed of 120 FPM at 60 Hz.
This spiral has only run at trade shows and is immediately available. It is good as new and comes with a 12 month warranty. We will sell this spiral at a huge discount for $15,000 FOB our plant. Any modifications needed would be extra.
If you have an application for this spiral, give us a call, or fill out our form on the Ryson Home Page. You can also download the elevation drawing here.