The Ryson Narrow Trak Spiral is ideal for conveying smaller units, like ice cream. The nesting slats create a conveying surface that has enough grip to keep the products stable, yet smooth enough to be able to side transfer on and off the spiral.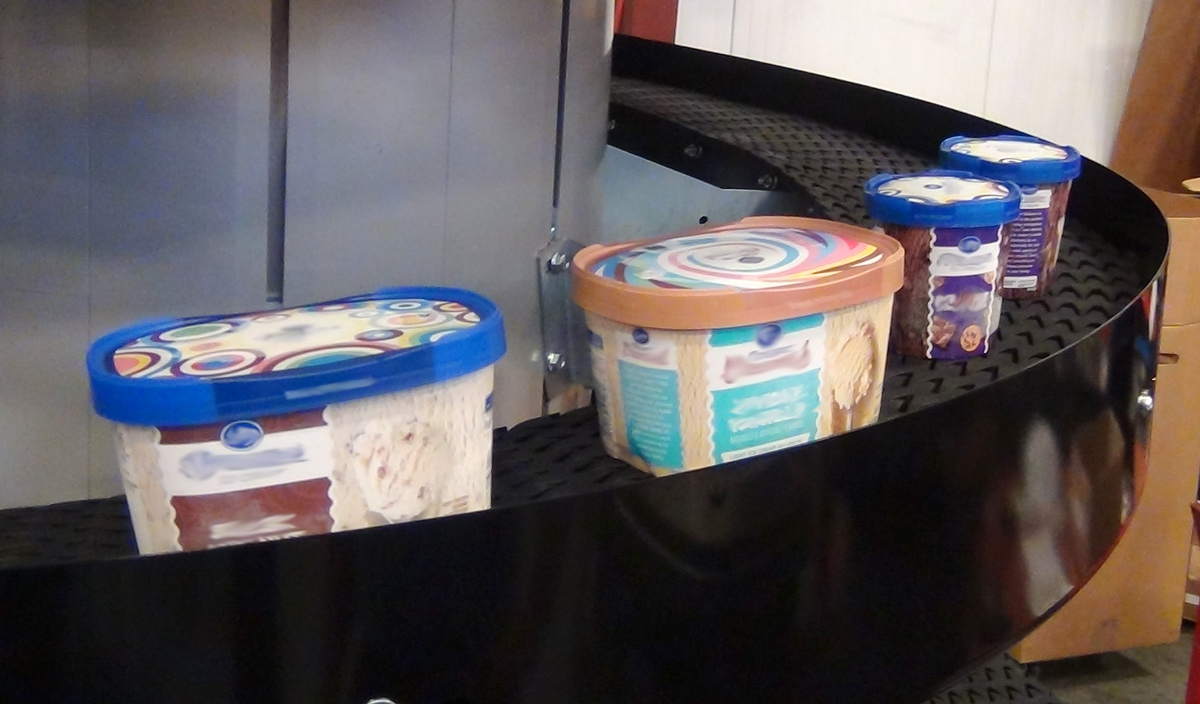 This week Ryson is shipping two Model 1200-230 NT spirals to be integrated and installed by our Integrator Partner, Conveyor & Automation Technologies. These spirals will join two other spirals also shipping to the same site to handle full cases.
This spiral (one of two Narrow Trak's) will decline scrounds and pints of ice cream between the freezer and case packing area. They will run at 100 FPM.
The integrator's main concern was the products slipping during the decline in the spiral. Ryson conducted a video FAT test with the frozen product. This confirmed for the customer that the ice cream packages did not move or slip while in the spiral.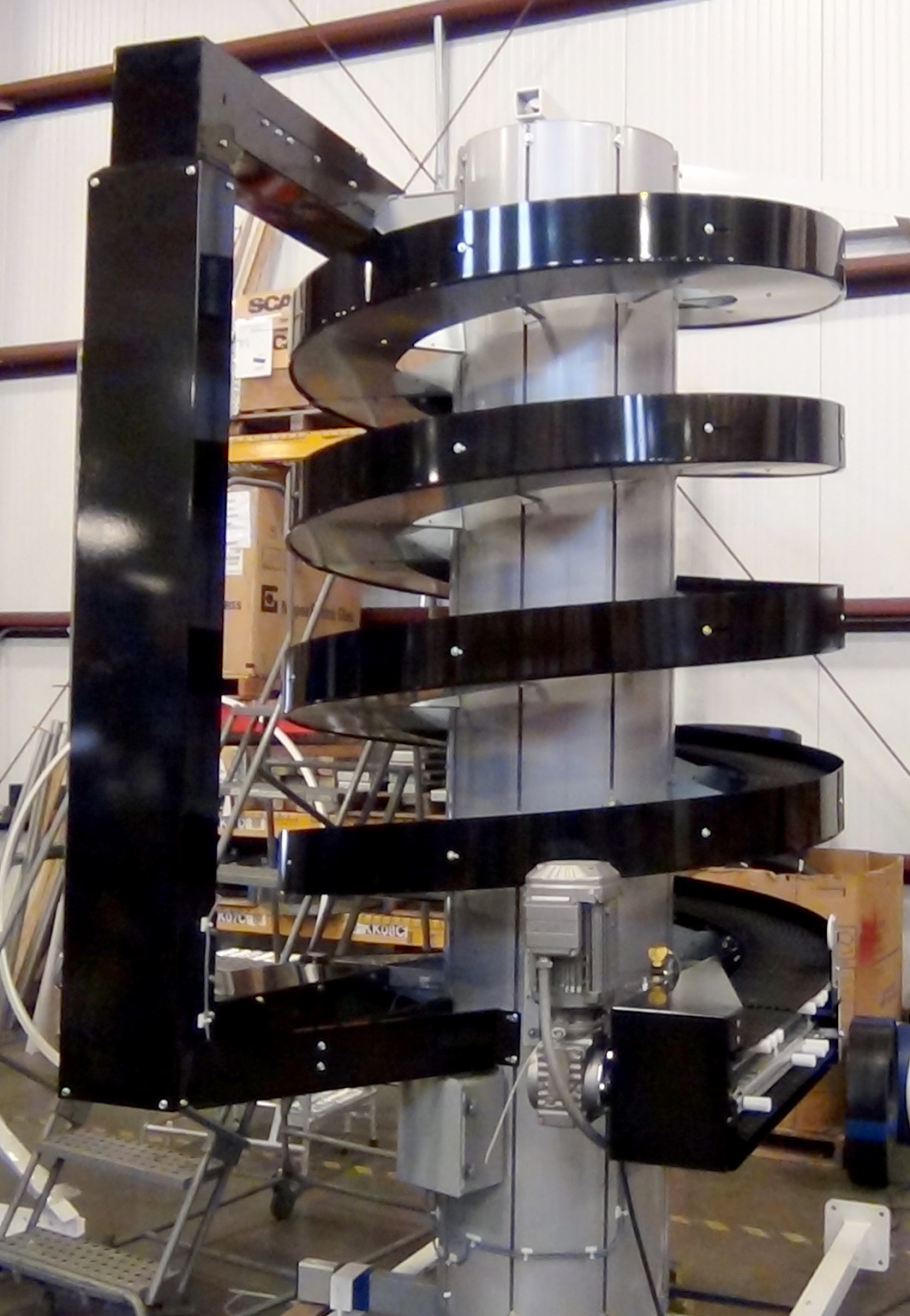 The flexible design allows the Narrow Trak to either side transfer or end-transfer in and out of the machine. Full width friction inserts are used in the slats to facilitate steeper angles of incline/decline.
The Narrow Trak Spirals offer a significantly larger elevation change capacity than what is currently available in the small package marketplace. They are also a good alternative to side gripper conveyors. This is because they can run at high speeds and do not need to be adjusted for varying product sizes. These spirals are powder coated to assure a durable finish. Also available in hybrid stainless steel versions suitable for wet applications. The Narrow Trak Spirals are especially beneficial for the food, beverage, pharmaceutical, nutraceutical, personal care market and food product companies.
For more information, visit our Narrow Trak Spiral Page, or read about recent applications in our weekly news blog.