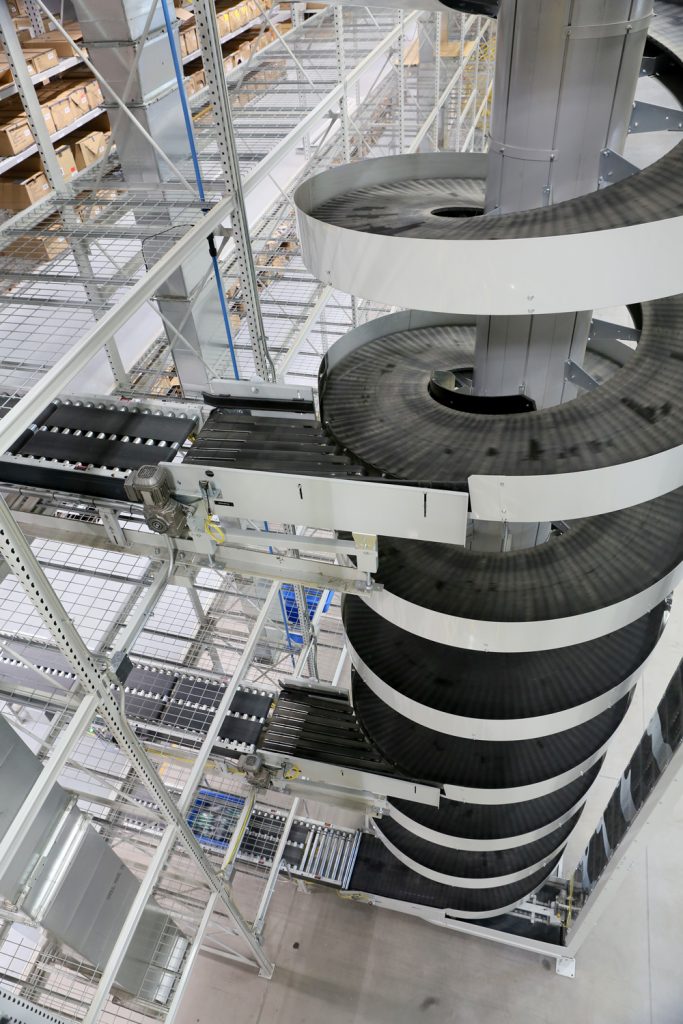 HAPPY NEW YEAR and WELCOME to 2020! After some Holiday Down-time, Ryson is back at it, ready to face the New Year Head on! We have many orders for our High Capacity and Wide Track Spirals, and they have certainly gotten much attention from the warehousing market.
Our High Capacity and Wide Track Models are particularly advantageous in the distribution and warehousing market because of their ability to add intermediate entry and exit points – which is ideal in multi-tier operations. A single Ryson Spiral can for example feed several tiered pick module, which saves even more space than traditional methods.
The multiple entry and exit spirals are equipped with slats that have special rounded friction inserts. They provide just enough friction to prevent products from back sliding without preventing smooth side movement during induction or diverting out.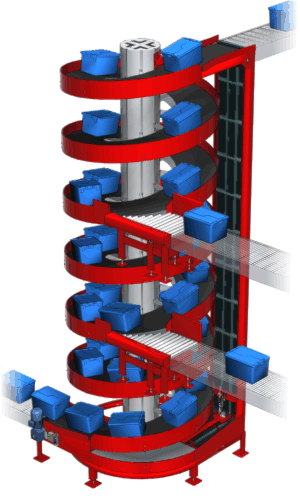 Integrated traffic controls are required for all Multiple Entry and Exit Spirals.  There are some limitations with regards to the placement (location) of these ancillary conveyors so we encourage you to contact the Ryson sales team for layout assistance early in your project.
You can find a detailed article on our Multiple Entry and Exit Spirals in Material Handling 247 online. You can also download more specifications, or read application stories in our weekly News blog.