This Week Ryson is at Promat in Chicago. The hall is abuzz with the latest and greatest warehousing and logistics technology.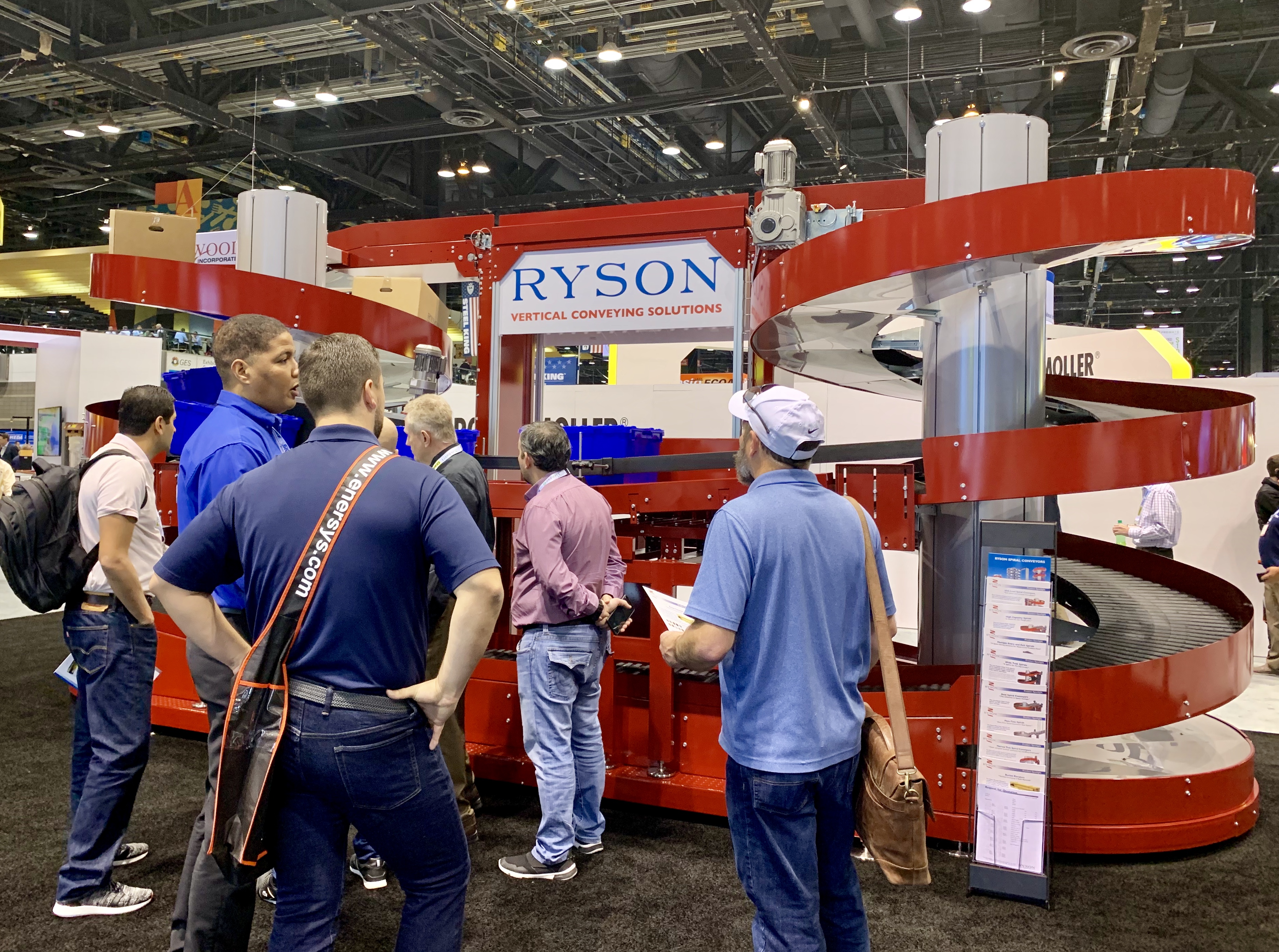 Ryson is showing a fully operating demo loop including two High Capacity Spirals with induction and divert-out conveyors at intermediate elevations.
The demonstration was a show-stopper. We are very pleased with the reception and it is clear that being able to run a loop is incredibly illustrative of real-world warehousing applications.
The operating loop clearly shows many of the features and benefits of the Ryson Spiral Conveyors. Some newer features were also highlighted: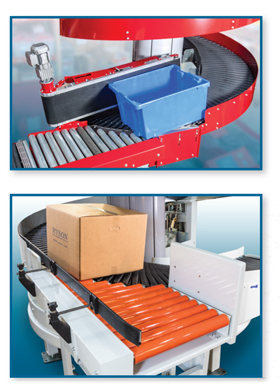 Extended In or Outfeed Tangents that can be straight or curved to fit challenging layout requirements.

MDR Induction Conveyor with friction coated rollers

create an adjustable conveying surface to match spiral pitch assuring a smooth and reliable product transfer.

Divert arm with powered belt surface 

and an adjustable low friction MDR conveyor that assures controlled orientation of the loads as  they divert out of the spiral.
Special rounded (button) friction inserts thatprovide just enough friction to prevent products from sliding back in the spiral without preventing smooth side movement during induction or divert out.
Ryson Spirals are quickly becoming standard equipment in the warehousing sector. If you would like more information on the Ryson Spirals with intermediate level induction or divert out, visit our website, download our product literature, or read real world application stores from our weekly blog.