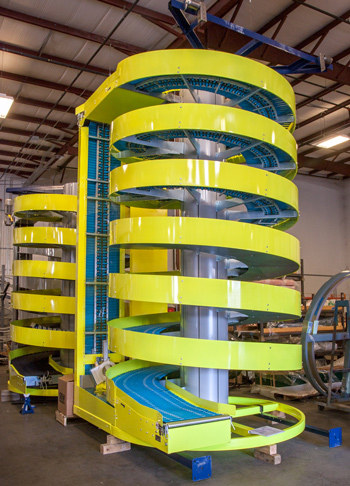 This week we're shipping a freezer spiral that will be used in a 0 degree environment transporting baking pans through a 12 foot elevation change.
Our Integrator Partner, Storcan Conveyors and Automation, is working with their client, a food manufacturer in Ontario, Canada to provide a compact solution for handling cases and pans in both the bakery operation and finished product packaging areas.
The powder coated color was chosen to set them apart in the various installation areas. The blue slats are our proprietary low temperature slats, and our freezer spirals can operate in environments as low as -40º F.
For more information on our vertical conveying solutions, visit www.ryson.com.