The Ryson Bucket Elevator buckets are made of food grade reinforced polyamide that comply with FDA standards. They are molded in one piece and can handle temperatures from -5 to +210 degrees Fahrenheit.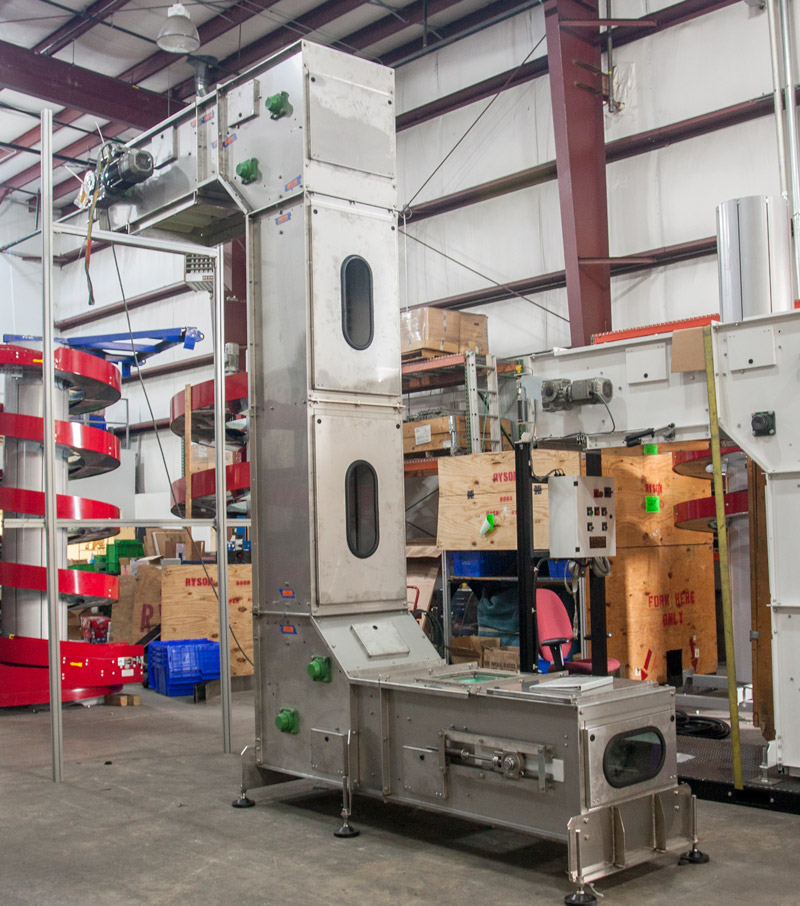 This month, a major agricultural company received a Ryson series Z-200 Bucket Elevator. They needed to elevate 20,000 lb/hr of fish food pellets with a density of 25 lb/ft3 to a height of 28ft. The stainless steel option allows food product to be conveyed, complying with FDA standards.
Every bucket elevator comes with an observation window in the vertical section so that the operator can easily monitor the movement of the buckets.  In this case, this customer wanted three additional viewing ports.  The flexibility and modularity of the Ryson bucket elevator was able to accommodate that need.
The Ryson Bucket Elevators combine vertical and horizontal transportation of bulk material in one integral unit and they can have multiple inlets and outlets. The Ryson modular design allows us to customize with ease and makes them easy to install and modify.
For more information on the Ryson Bucket Elevators, go to the information page, download the product spec sheet, or read more application stories on our weekly news blog. You can also view a brief video about them on Ryson's own YouTube Channel.