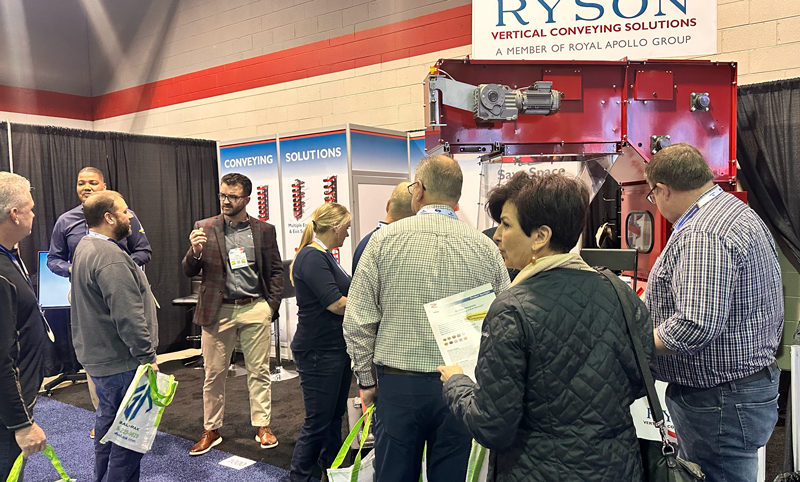 This week Ryson exhibited at the International Powder & Bulk Solids Conference & Exhibition, also known as "The Powder Show". It is a show that brings together the powder & bulk solids handling and dry processing sector.
This Show hosts OEMs, process engineers, and executives whose activity accounts for 70% of the manufacturing lifecycle of every product on earth. For Ryson International, this show is the right place to feature our Ryson Bucket Elevator. With over 350 Exhibitors and over 3000 Expo Attendees this show is the #1 processing show in North America.
The Ryson Bucket Elevator
Our Booth featured our Bucket Elevator. This robust conveyor combines vertical and horizontal transportation of bulk materials in one integral unit. Also it represents a unique and highly effective solution to bulk material conveying needs. The signature feature of the Ryson Bucket Elevator is that it is completely enclosed. They also utilize overlapping pivoting buckets, that helps prevent spillage and keep out foreign debris.
Another key feature of all Ryson products is their modularity. So the Bucket Elevator can be configured to fit into your production process. It can be designed to have multiple inlets and outlets. Its modularity also allows it to be built in many different shapes. Every Ryson product is completely made to order and we offer support and technical service for our customers.
Our experience at "The Powder Show"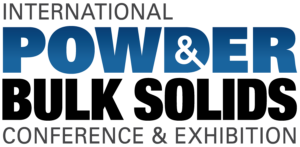 This was the first time we have attended this show this decade, and we were blown away by the attendance, and interest in our product. There is certainly much room for growth for us in this market and the show did nothing but affirm this was an ideal show for Ryson's Bucket Elevator.
For more information about our Bucket Elevator, visit our website, download our brochure, or read about some recent Bucket Elevator news in our weekly news-blog.