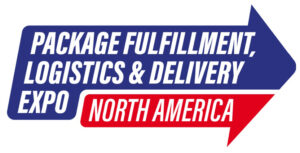 This week Ryson is at the Package Fulfillment, Logistics & Delivery Expo in Cincinnati.
The package fulfillment show showcases next-generation technologies, systems and services needed in the package and parcel journey from the supply chain, order picking and packing all the way through to final delivery and returns. This is our first time at this show and there was a nice mix of integrators and end users. Trade shows give us the opportunity to display the advantages of our spiral conveyors.  To new end users and integrators at the same time.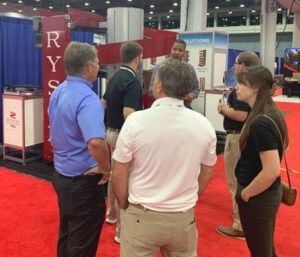 Ryson is a perfect fit here, because our spirals are an ideal solution for vertical conveying in any aspect of the parcel journey. Ryson Spiral Conveyors need less floor space than conventional incline conveyors and are faster and more reliable than any elevator or lift.  They are especially well suited for Consumer Packaged Goods companies and any warehousing operations.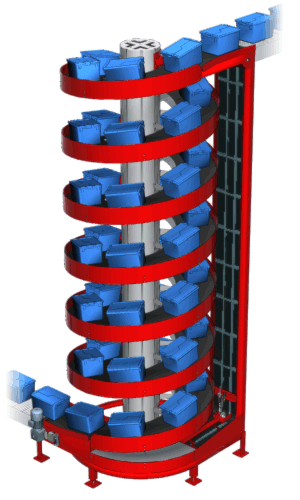 Our High Capacity models have the ability to be outfit with Induction or divert out conveyors. This allows product to be introduced or diverted from the spiral at intermediate levels. This allows a single spiral to service multiple levels of a pick module for example. This is a perfect application for multi-level warehousing, e-commerce and other order picking operations.
For more information about our full line of spiral conveyors, visit www.ryson.com. Also, you can check up on some current package fulfillment application stories in our weekly news blog.