This Week, Ryson will be shipping Spirals to three different breweries. Our vertical conveying solutions are in high demand because companies like macro and micro breweries depend on our reliable equipment to keep their brewery products moving.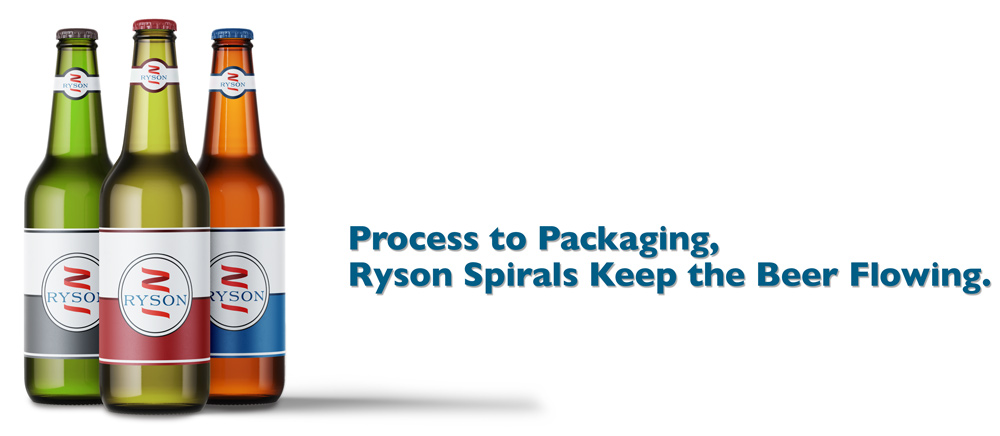 Ryson's diverse product line has spirals for many different applications. This is certainly true in the beverage and bottling industry. We provide reliable vertical conveying in two major areas: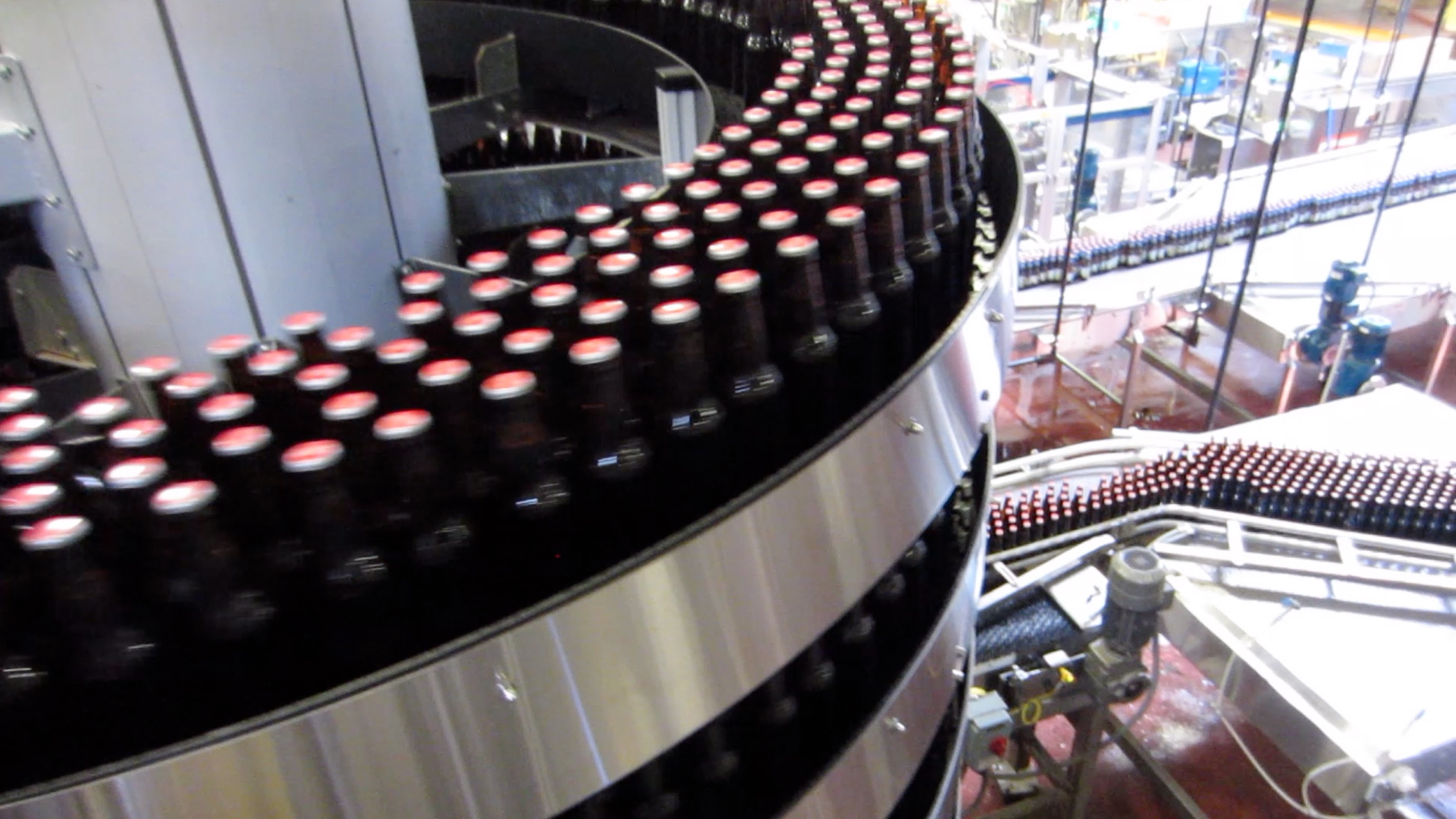 Process: Typically our Mass Flow Spiral Conveyors are employed to carry empty cans or bottles to the filling area. This includes for example conveying vessels from a bulk depalletizing area on a different floor to the filler. Another example is after the filler, a spiral is used to transport the cans or bottles to the packaging area, if that is on another level.
The Ryson Mass Flow Spirals are ideal for canning and bottling operations where units need to be conveyed vertically in mass. Products are conveyed up or down in a continuous single file or mass flow at a rate of up to 2000 units per minute.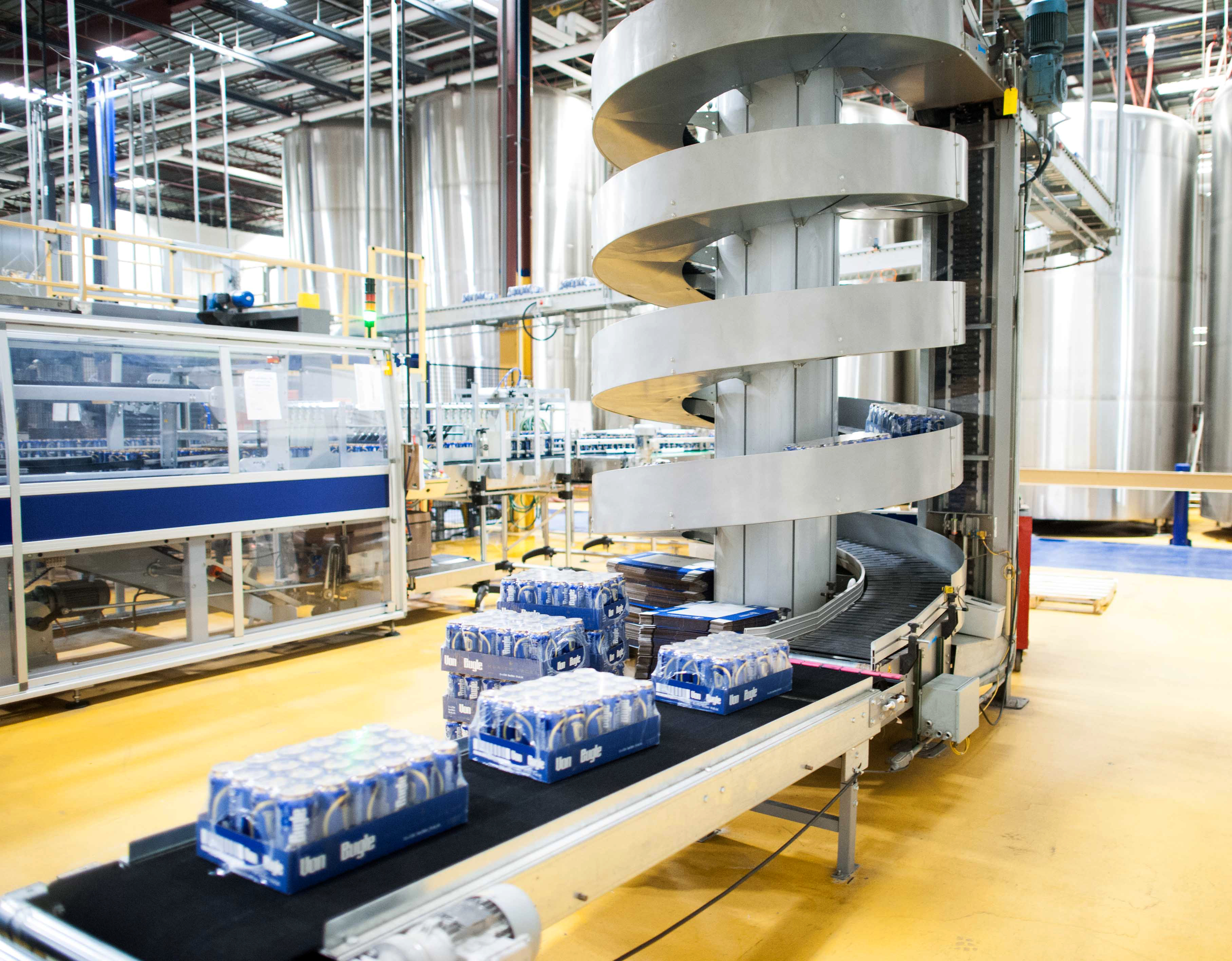 Packaging or End of Line: The Ryson Case Spiral is often utilized to send cases from the packaging area to either a palletizing operation, or storage/warehousing. The spirals run at a constant flow and transport different packaging configurations without any adjustments. This is particularly beneficial if different lines produce six packs and cases.
The Ryson Unit Load Spiral (Case Spiral)  can convey cartons, cases, trays, totes and all sorts of packaged goods up or down in a continuous flow. Central to our design is the Ryson proprietary slat-style belts designed with rolling friction without any sliding movements or wear strips. This facilitates a small footprint, high speed, low noise, low maintenance and a long life.
You can read more beverage and bottling application stories including for brewery products on our weekly news blog. Our YouTube Channel also features additional information. The video below goes into how Ryson Spirals are ideally suited for beverage and bottling applications.