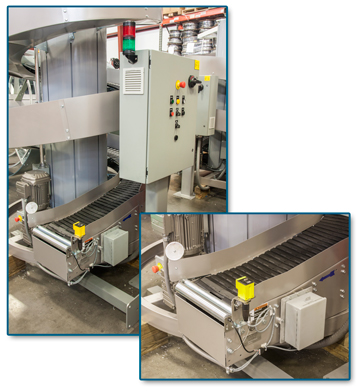 Last week, we shipped a spiral with quite a few pre-wired controls options, including  powered transition rollers.  A (MDR) powered roller is most often used when the package being conveyed is either short, or lightweight. It helps assure a smooth and reliable transition onto and off of the spiral conveyor.
The integration partner on this project was NCC Automated Systems. They needed to convey sealed cartons that were both light and short. A Ryson 1200-300 case spiral was designed with a motorized transition roller at both the infeed and outfeed.
The end user also requested a stack light fault indicator because their ambient noise levels can prevent them from hearing the alarm enunciator.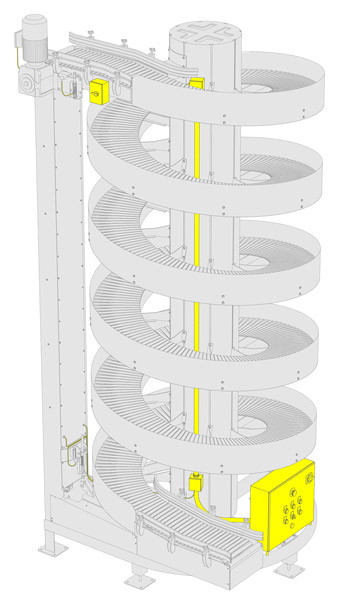 Pre-wiring options can greatly reduce the time and cost of installation for our Spiral Conveyors. The stand alone control option is an especially attractive option if a spiral is replacing existing equipment or if an additional line is being installed.
Ryson has published a product spotlight describing the pre-wiring and controls options, and is available for download on ryson.com.
For more information on Ryson Spiral Conveyors, visit www.ryson.com. You can also read more application stories about pre-wiring options on our blog.