New Bay Door Facilitates Shop Testing on Ryson's Largest Models
All Ryson Spirals go through shop testing prior to shipping. It is part of our commitment to customer service and satisfaction.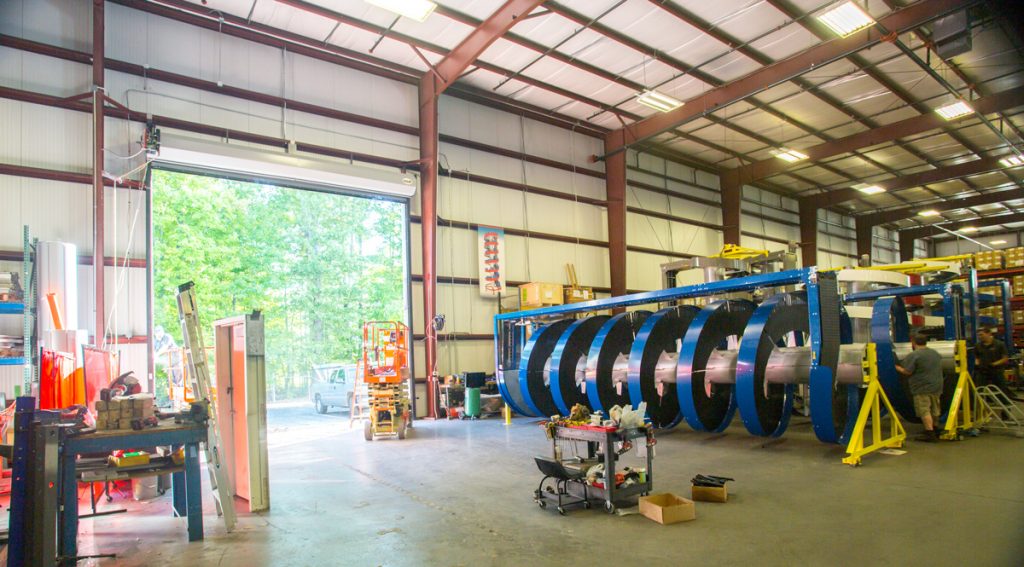 Our Wide Track Spirals are rapidly gaining traction in the e-commerce marketplace. These spirals have a considerably larger diameter than our standard spirals, and are often taller than the available height in our assembly hall.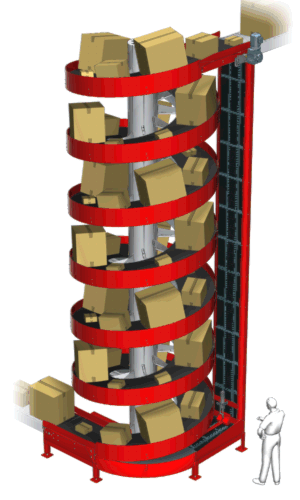 Since all Ryson Spirals go through shop testing prior to shipping, we resolved to install a much larger door from our assembly floor to our  outdoor testing area.
The Wide Trak Spiral Conveyor can handle double the weight capacity of our standard spirals, and can provide an elevation change of up to 35 feet with only one drive. We can not stand such a tall spiral up in our manufacturing and assembly area.
They are ideal for warehousing and order picking operations, and can be configured with multiple entry or exit capabilities. Read more information about our Wide Track Spiral Conveyors, download the spec sheet. or read current application stores in our weekly news blog. Our YouTube Channel also features a nice video on our Multi-level Spirals.