Narrow Trak: Transport Cans in Mass Flow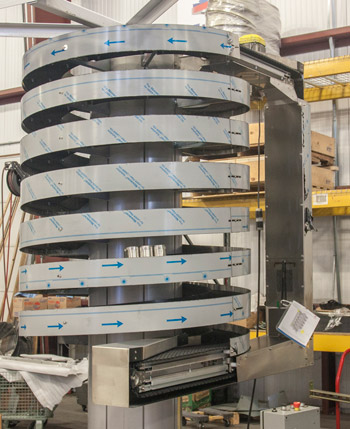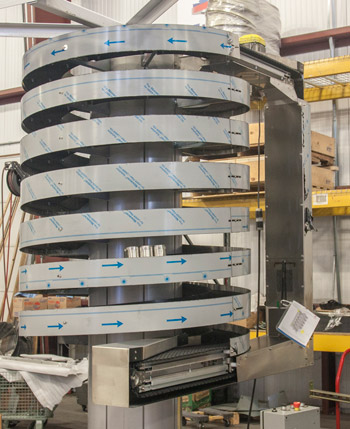 This week, we are shipping a pair of Narrow Trak Spirals to transport cans in mass flow at food manufacturer in Canada. 
Inherent in their design, the Ryson Narrow Trak Spiral Conveyors can be configured to either reliably end-transfer small cartons and packages or side-transfer small bottles or containers in a single file or in a continuous mass flow. In this project they will be used to transport full cans in mass flow.
These NT 1200-230 stainless steel hybrid spirals will be shipping to our Integrator Partner, Storcan in Canada. They will be moving full cans up the spiral, over and back down the second spiral at a rate of 800 per minute. The elevation change of the spirals is six feet and they run at 130 FPM to mass flow the cans.  The construction of the machines is our Hybrid style, suited to be operated in a wet environment.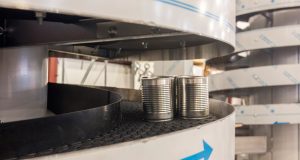 Used in this way, the Narrow Trak series of spirals allow our integration partners to save space and convey bottles, cans and jars in mass with a smaller footprint – almost like a "mini" mass flow spiral.
For more information about the Ryson Narrow Trak Spiral Conveyors, visit www.ryson.com, download our Narrow Trak spec sheet, or read more application stories on our weekly news blog.