It's Women's History Month and March 8th is International Women's Day. So we would like to introduce you to our fearless leader: Claudia van den Pol, CEO of Royal Apollo Group and Ryson International.
Let's be honest: Women in leading positions are still not very common, even in 2023. A woman as a CEO of a tech company – sounds even more special! Claudia van den Pol is exactly that: Woman, mother, business owner, philanthropist. Her vision and ideals trickle down into the values of both Royal Apollo Group and Ryson.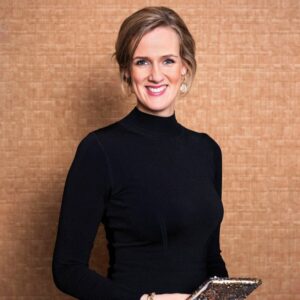 Standing on the shoulders of her ancestors, Claudia is the 6thgeneration of the Van den Pol family. A family of entrepreneurs that grew from a blacksmith to the global player Apollo is today. She lives her values as a woman and as a CEO: sustainability, diversity, giving back to the community, building a joyful workplace, including families and encouraging women in the tech industry. Her values make Apollo and Ryson the companies they are today.
In order to promote her ideals and inspire change all around the world Claudia is giving speeches at schools and organizations. Apollo is also bringing the tech industry closer to the younger generation of women by inviting girls from different schools over at Dutch Girls' Day (March 30). A career day for girls to learn more about jobs that are perceived stereotypical for men.
Apollo celebrates International Women's Day worldwide: From Thailand to the USA, Claudia van den Pol's message is clear:
"Believe in yourself and stand up for yourself.. Your voice matters!"
International Women's Day at Ryson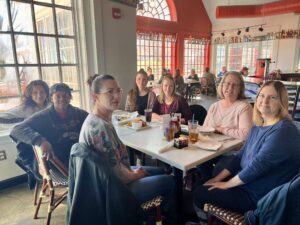 At Ryson of course we also took the time today to celebrate the women on our Team with a Women's Day Lunch. Thank you: Elena, Martina, Amanda, Kristy, Mary, Angela, Nancy and Regina for your hard work and dedication.
We would like to acknowledge and show gratitude to all the women on this International Women's day!