The Ryson Induction Spiral can service two production lines. This is a tremendous advantage both in terms of footprint and cost-savings. The Ryson Multiple Infeed Spiral is typically used in multi-level warehousing operations, but are also ideal in multi-line packaging operations.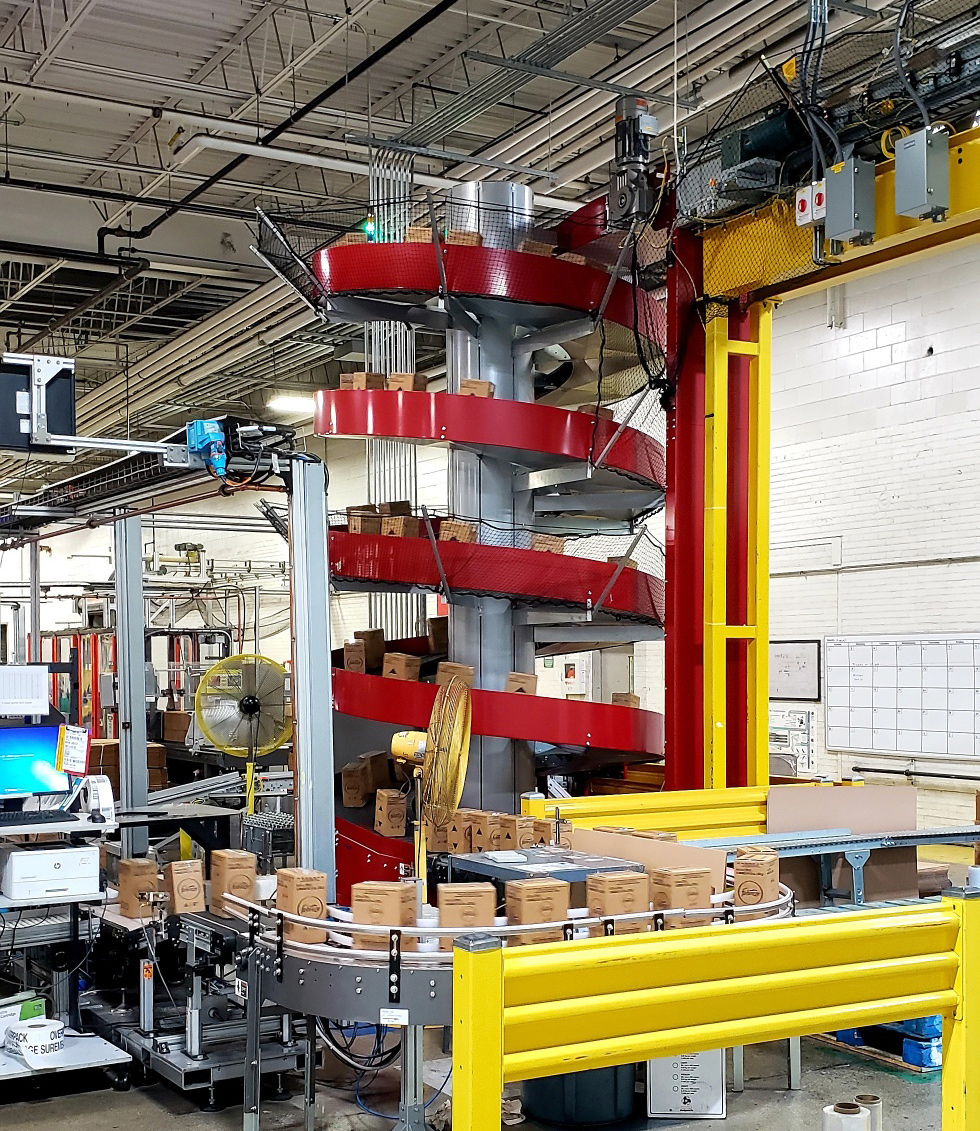 This recently installed spiral was designed into a system by our integrator partner, SelectPack USA. The High Capacity 1700-600 was specified because the plant needed to elevate cases from two different product lines at floor level out their above palletizers. Neither line operates at the same time, so by utilizing our induction conveyor, we can enter the spiral with product from two different points, both at floor level.
Our proprietary Induction Conveyors match the spiral radius and are adjustable to match the pitch of the spiral, assuring a safe and reliable product transfer.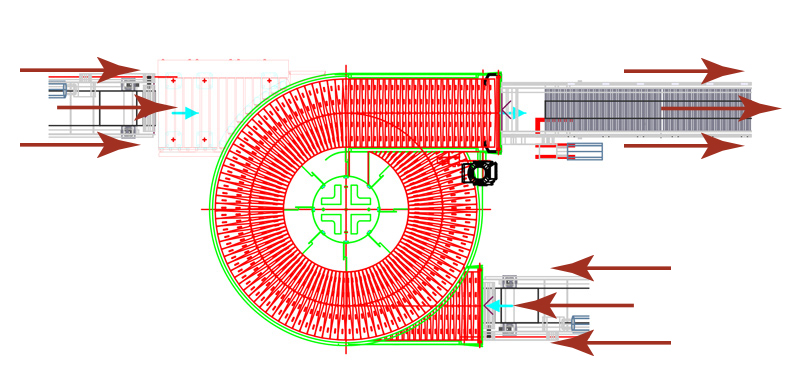 These spirals elevate sealed cases from either line about 14 feet overhead to a processing area. Since some of the boxes are smaller, we also pre-wired MDRs (motor driven rollers) at both the infeed and discharge of the spiral.
Find out more information about our spirals with multiple infeed/ divert capabilities, or read current application stories on our weekly news blog.