An increasing number of Ryson Spirals are equipped with our proprietary induction and divert conveyor design that allows loads to enter or exit the spiral at intermediate elevation levels.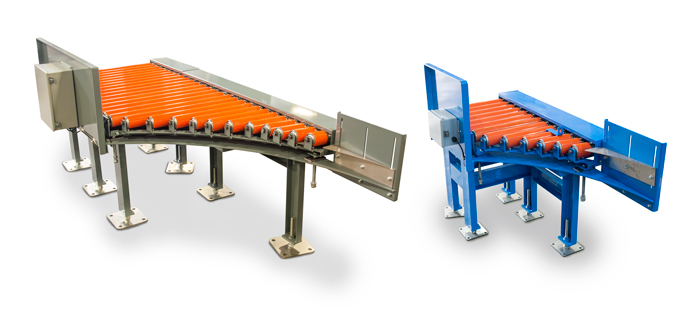 The Ryson Induction and Divert conveyors are designed as an integral part of our multiple infeed or outfeed spirals. In addition to our belt-type induction conveyors, we have also developed new versions utilizing powered rollers. With 2 options now available, we are able to provide the optimal Induction and Divert Conveyor solution depending on the size and shape of the load that will be handled.
Both belt and roller versions are individually adjustable to match the spiral pitch, assuring a safe and reliable product transfer. These induction conveyors are available for all High Capacity and Wide Trak models and match their 16″, 24″, 30″ and 36″ wide slat widths.
For more information on the Ryson Multiple Entry and Exit Spirals, visit www.ryson.com or download our specifications sheet.
Below is a short introductory video,