Heavy Lifter in the Bottling Industry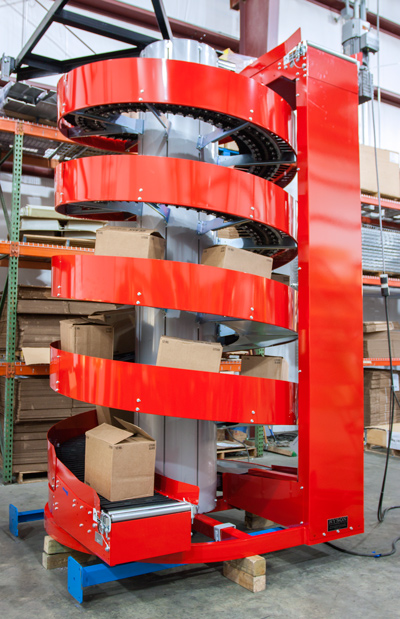 Bottling Industry: This week Ryson finished pre-shipment testing on one of our model 1300-400 spirals for elevating 30 pound cases of distilled spirits to an elevation of 12 feet. The Ryson brand has become a favorite for vertical conveying in the distilled spirits market and the bottling industry. Our spiral conveyors are operating in numerous different spirits bottling sites across North America.
The 1300-400 model is ideal for such bottling operations, with it's compact 5'-11" diameter footprint and 1800 lbs. load capacity. Many distilleries often change packaging format resulting in line layout changes. They Ryson modular design allows us to easily reconfigure the spirals in the  field to accommodate such changes. We recently reconfigured (5) different spirals at one prominent Kentucky Distiller.
If you would like further information on Ryson's Vertical Spiral Conveyors, please visit www.ryson.com, or watch our introduction video below. You can also read more packaging and bottling application stories on our weekly blog.