Today is the last day of Modex in Atlanta. The show was well attended. The new Ryson booth, and our machines were a hit.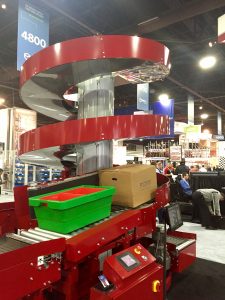 We showcased our high capacity spiral with the intermediate induction and divert out loop… Which is an ideal machine for multi-level pick modules and warehousing operations. The loop is ideal as it illustrates how our space savings can be applied to multi-tiered operations.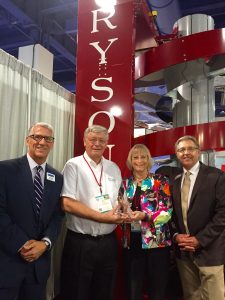 We also showcased our brand new, 1200-230 Narrow Track Spiral Conveyor with 9″ wide nesting slats. This version is stainless steel and is suitable for a wash-down environment. It is Ideal for small packages – either in mass, or in singe file, and can convey products in excess of 200 fpm.
It was nice to show off our machines to integrators and potential customers alike. If you would like more information on the Ryson Vertical Conveying product line, please visit www.ryson.com.