This month DC Velocity Magazine published an interview with Ryson International's President and CEO – Ole Rygh. Topics include the changing e-commerce market and his thoughts on the future trends of vertical conveying.

The interview discusses  some of his background, and how Ryson is fairing during these challenging times. Additionally he discusses his thoughts on the material handling industry in general and the future trends of vertical conveying. Plus how the boom in e-commerce has boosted demand for the spiral conveyor industry.
The interview also goes on to discuss new markets emerging for the vertical conveyor market. Plus the trend for urban micro distribution centers, where old buildings are generally short on horizontal space, and need to look vertically to maximize operations.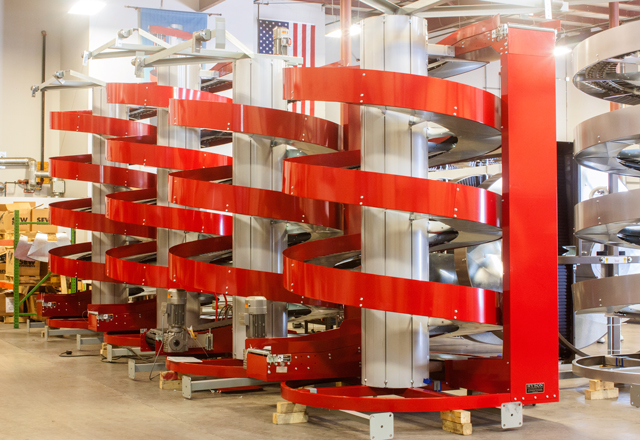 Ryson Spiral Conveyors need less floor space than conventional incline conveyors. They are also faster and more reliable than any elevator or lift.  Furthermore, they are especially well suited for Consumer Packaged Goods companies and any warehousing operations.
Ryson products are crafted with great care in our modern manufacturing plant in Yorktown, Virginia. The full inventory of spare parts helps provide the high level of service their customers have come to expect.
DC VELOCITY is the market leading multi-media magazine brand serving the specific informational needs of logistics and supply chain managers and executives.
You can read the entire story here. Visit ryson.com for more information on Ryson's line of vertical conveying equipment. Additional information is also available on the Ryson YouTube Channel.