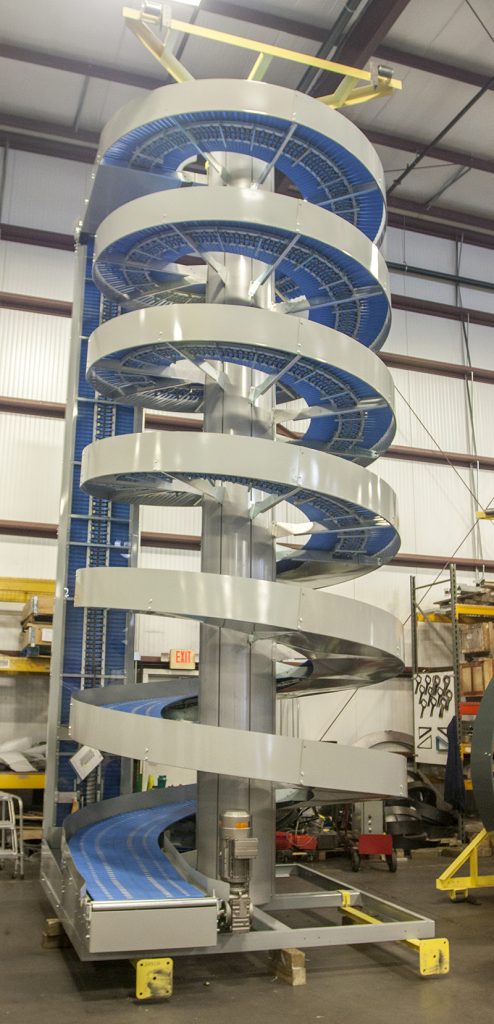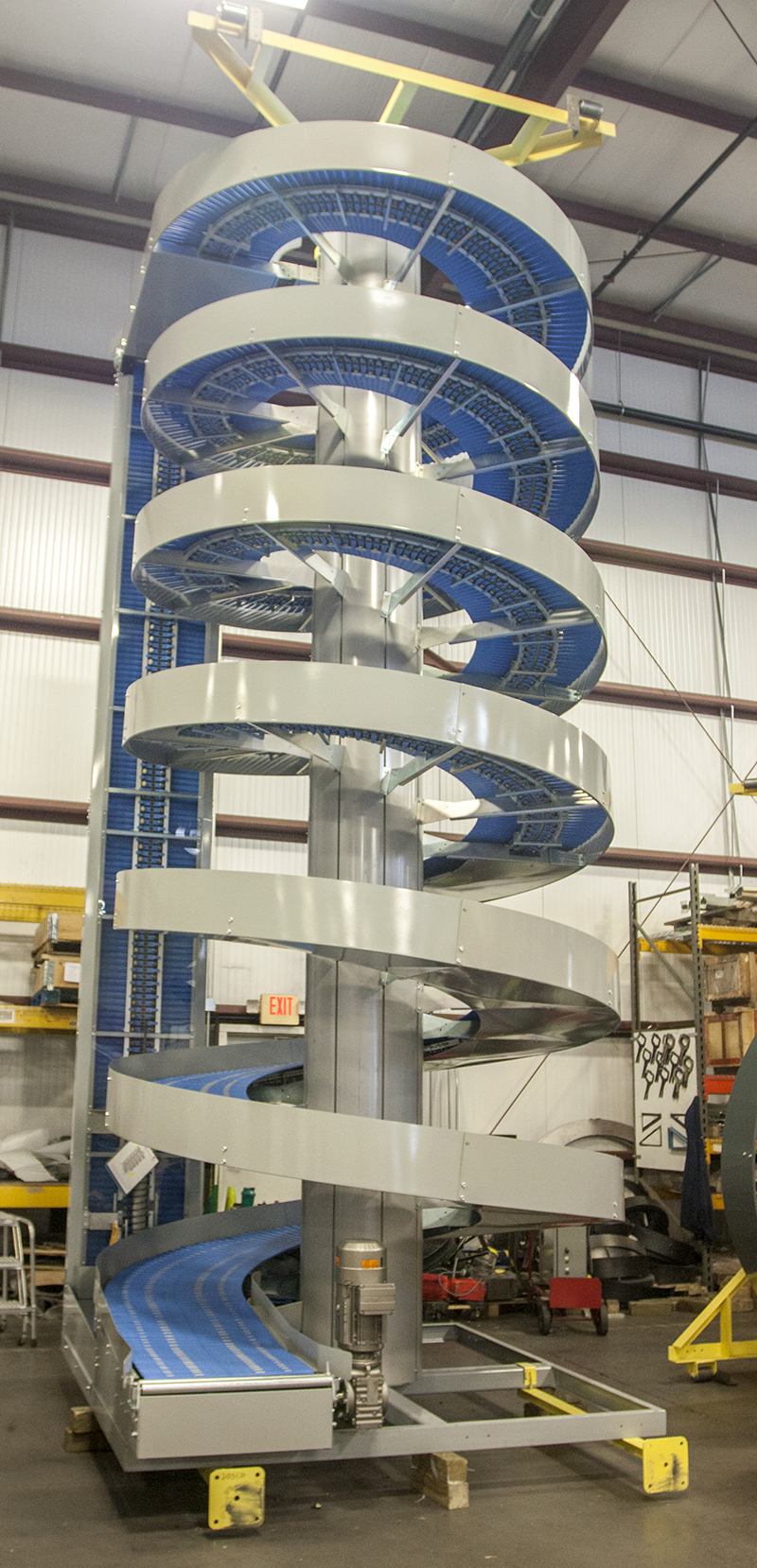 This week at Ryson we shipped yet another tall spiral for a freezer environment. The cold storage industry has seen a spike over the past few months and it has been felt here at Ryson.
This spiral was shipped fully assembled to one of our integrator's (Westfalia) projects in GA for a well-known brand in the cold storage industry.  Our Integrator Partner, Solutions in Action, was the main system integrator of the project that included this spiral.
This unit is one of our go-to models for the warehousing industry (1800-650) with an elevation change of 19' and conveying products sizing at 32″x24″x20″ with a maximum weight of 50 lbs. The spiral will be operating in a freezer environment at -20 degrees Fahrenheit. In such conditions, the speed of the spiral can reach up to 150fpm.
For this project, our engineering and service team met with the integrator several of times to go over the best practices to install and integrate the spiral before and after the cooling down of the building.
The Ryson Spiral Technology can support freezer operations. We have a long experience with freezer spirals and understand what it takes to operate successfully in a freezer environment.
Ryson Spirals are the only spirals built in the USA designed to handle freezer environment temperatures down to -30 degrees fahrenheit. For more information on the Ryson Case Spirals, visit www.ryson.com, or download the spec sheet. You can also read more application stories about Ryson Spirals in freezers on our weekly news blog.