A Ryson Spiral is simply a vertical conveyor. All Ryson Spirals are made to order to accommodate our customers specific needs. They are available in a wide range of sizes and configurations. Our innovative proprietary modular design allows Ryson to customize with ease and are also able to be modified in the field to accommodate emerging needs.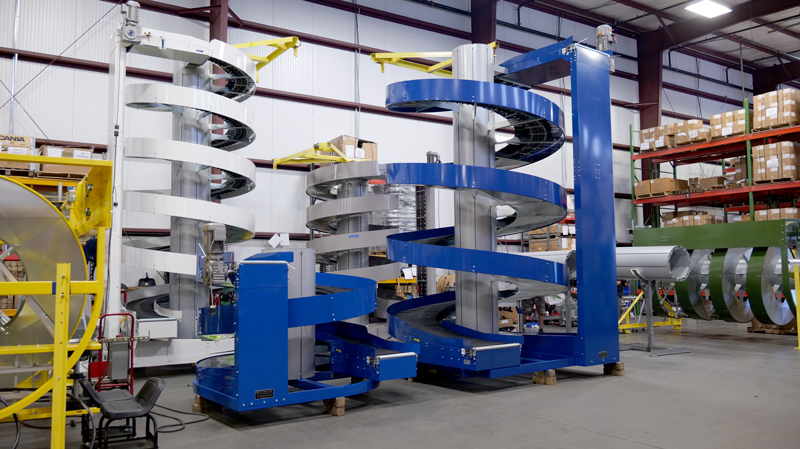 Each spiral we build is to a specific set of specifications, including infeed height, outfeed height, angle of incline, speed, direction, motor size and even color. Other considerations include how much friction, and slat size, depending on the shape, size and weight of the product being conveyed.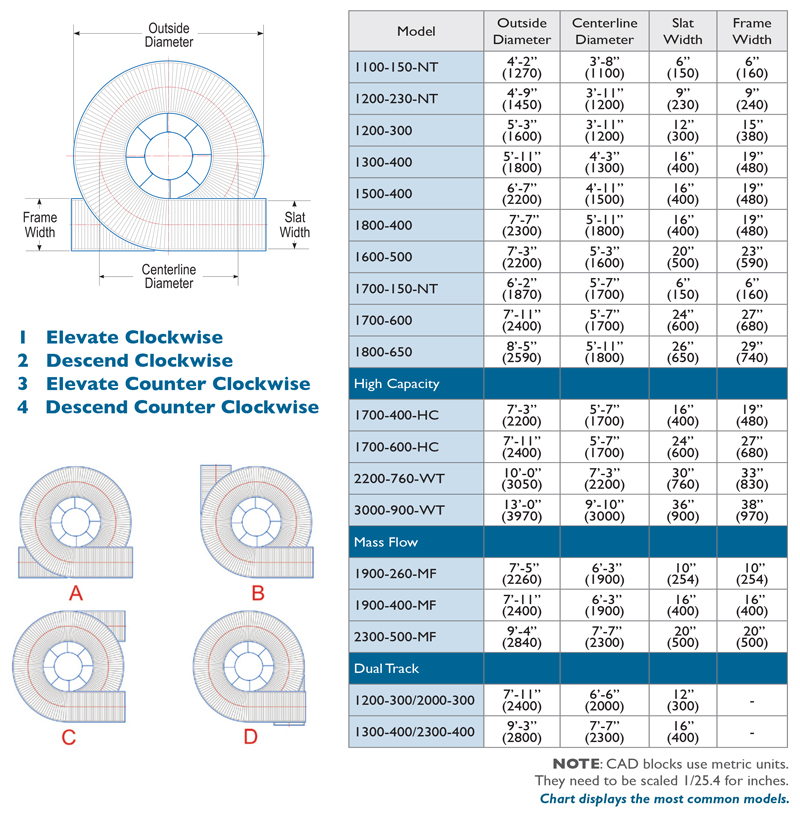 All spirals are available in 4 basic configurations and can accommodate most requirements relating to the location of the in and out feed tangents. All configurations can operate up or down in a clockwise or counterclockwise rotation. You can download the Ryson Spiral model size chart for details and dimensions on our typical models.
When a customer fills out one of our RFQ forms, the Ryson engineering team will take that information, and reply with a proposal with the ideal spiral configuration taking into account all of the variables. Speed, orientation, size, stability and volume of the products on the line are all factored into the custom spiral design.
Read more about our Vertical Conveyors, Read about some application stories on our News Blog, or watch some example videos on our YouTube channel for more information.