Elevation Change with a Small Footprint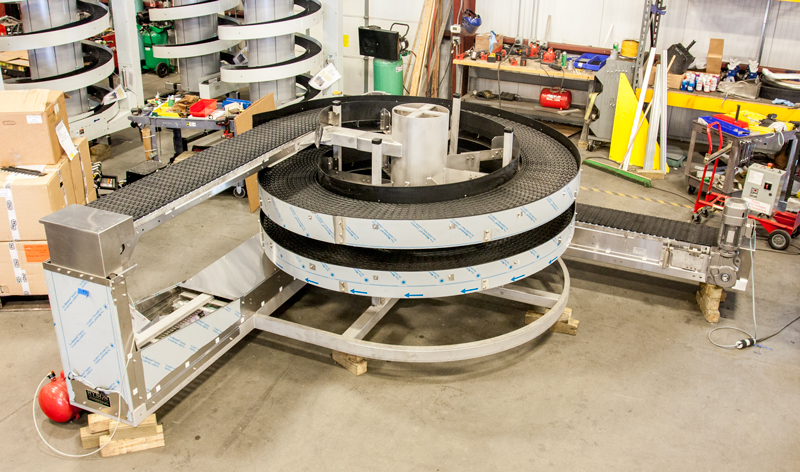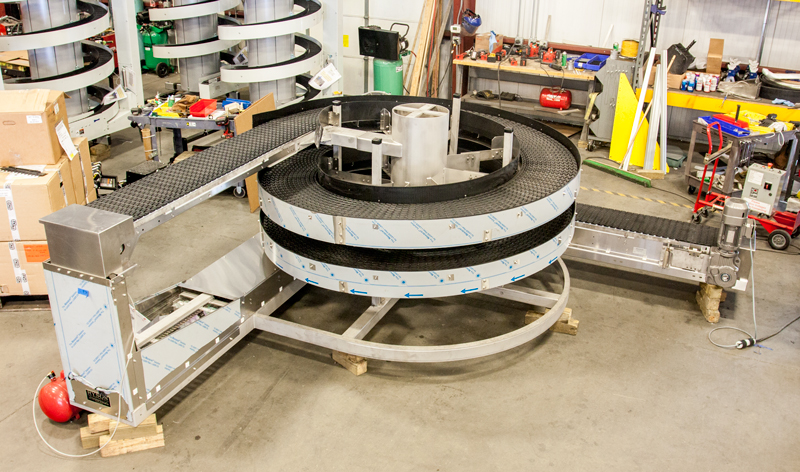 With the Ryson Mass Flow Spiral Conveyor, even a modest elevation change can reduce your footprint over traditional incline conveyor methods.
Our Integrator Partner Sidel, recently used a Ryson Mass Flow Spiral Conveyor to save space at a large brewery when an elevation change for a new line was required. The alternative would have been a long, low-angle decline conveyor with a much larger footprint.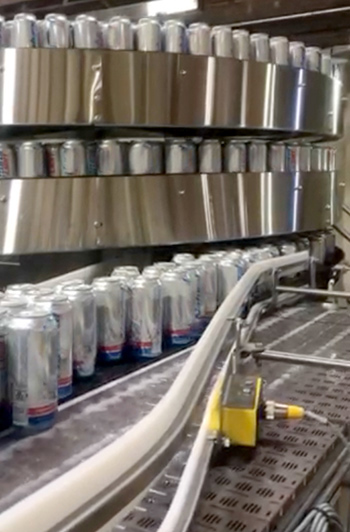 Installation and start-up was successfully completed on this Mass Flow Spiral, our model 1900-400. The down spiral will be handling 1,400 cans per minute on a line that runs standard and sleek cans (8, 12 and 16 ounce). The spiral was specified using  our stainless steel washdown construction with special bearings that are capable of withstanding strong detergents and hot water cleaning that takes place daily.
Our controls department also added a NEMA 4X pre-wired controls package, saving time during installation. Because of it's short elevation change, we were able to ship it on a skid with minimal dis-assembly.
If you would like more information on Ryson Mass Flow Spiral Conveyors, check out our mass flow page on www.ryson.com, download the spec sheet, or read more Mass Flow application stories in our weekly news blog.