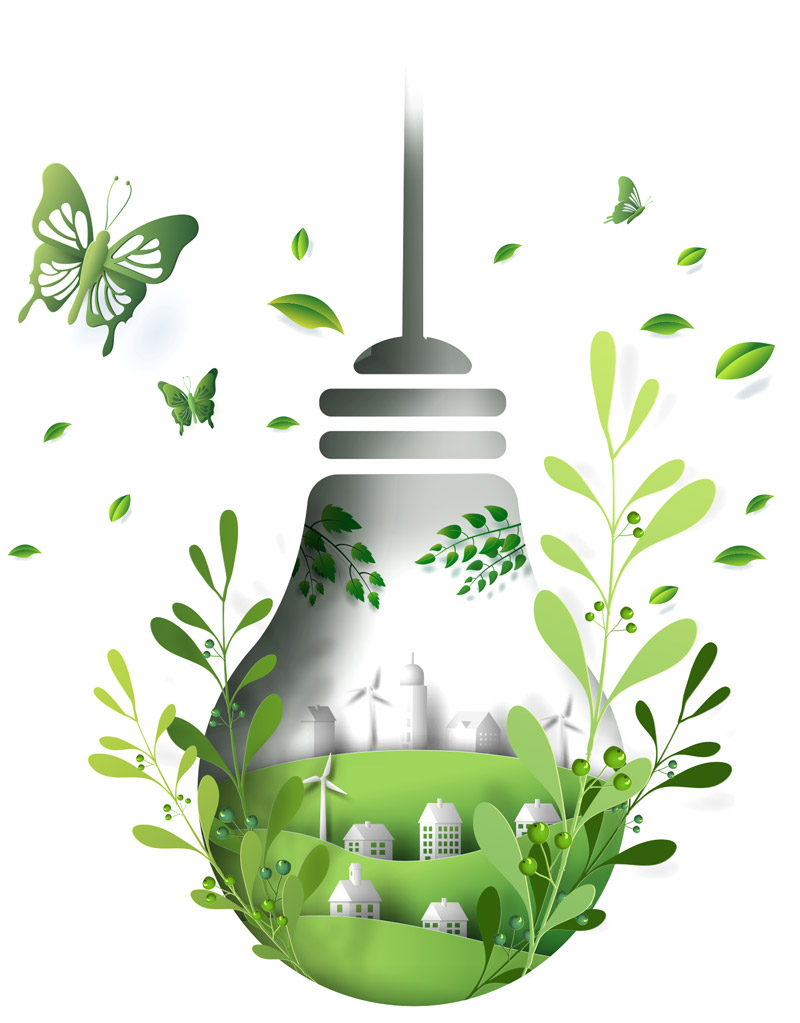 April 22 is Earth Day. It was first celebrated over 50 years ago in 1970. It's an international day to demonstrate support for environmental protection. This day has also become more important for companies recent years.
Sustainability, reduced emissions and an overall  smaller ecological footprint has increased in importance for businesses all around the world. In the packaging, material handling and warehousing industry using a spiral conveyor can help reduce the ecological footprint in several ways:
How Spiral Conveyors can help reduce your ecological footprint:
First, Ryson spirals are great space savers. They drastically reduce the footprint of a traditional incline conveyor. With new construction, this can help reduce the required footprint for a facility. Also, with the ease at which they transport vertically, vertical space can be better utilized in an existing building, instead of adding a new wing, or a new building altogether.
Next, the proprietary chain slat arrangement of our Spirals creates a very efficient conveying surface. In fact, only a single low horsepower motor is required to drive even our tallest spirals. This feature alone drastically reduces power consumption and simplifies integration. The efficiency of our design also requires very little lubrication or wasteful wear parts, both of which are taxing to our environment.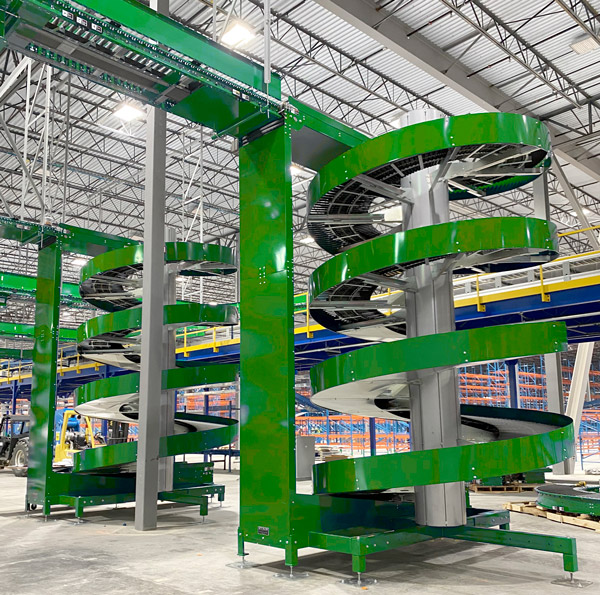 Spiral conveyors also have a long life-span. With proper integration and preventative maintenance, spirals can remain in production a very long time. This reduces the need to replace equipment, which saves money and also helps reduce the demand for natural resources.
Additionally, Ryson's modular design also allows easy reconfiguring or repurposing. This allows you to modify an existing spiral instead of having to purchase a new one. You could think of it as recycling. Often times a spiral can be reconfigured in the field in the span of a day. This is also "green" because it eliminates the need to truck a spiral back and forth to be modified in our manufacturing plant.
Overall, Ryson Spirals can save resources and money – and reduce you ecological footprint by reducing building, energy, waste, and maintenance costs, and at the same time help increase productivity.
For more information about our Spiral Conveyors, visit our website or read more stories about how we can reduce your cost of ownership in our weekly news blog.
To find out more information about Earth Day visit the official "Earth Day" website.