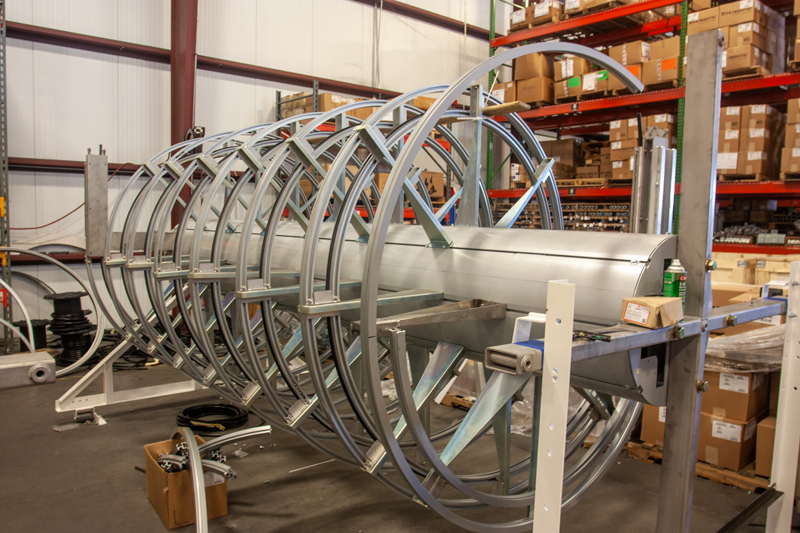 This week we shipped several spirals to a dairy plant in Baltimore. The project manager made a visit to Ryson to inspect the progress of the spirals. During the customer inspection, he realized that one of the spirals could not be erected in its planned location because there was not enough overhead clearance to install the spiral in the tight space.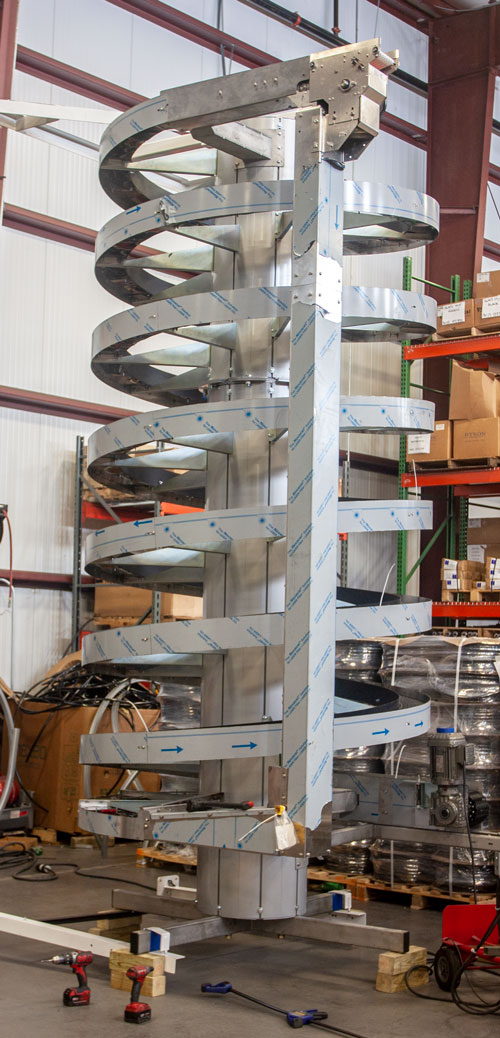 With quick thinking, and a conversation with engineering,  they decided that we needed to deliver the spiral in two sections to accomplish the installation. A splice was then installed on the spiral at about 2/3 elevation.  The modified spiral was then shipped in two pieces, to be reassembled at the installation site.
Thanks to the modular design of our spirals, this is a relatively simple adjustment. This and other spiral modifications can also be done on-site. But is was a good catch,  and in this case it avoided extra installation time on site.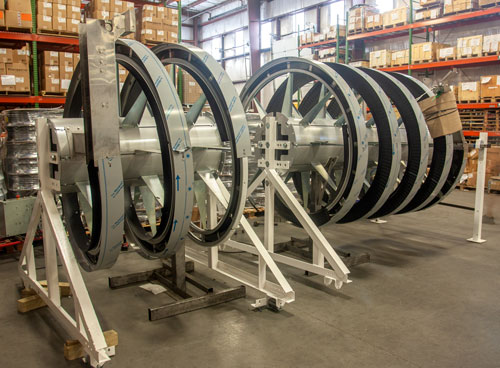 This is a perfect example of why we encourage customer inspection visits to Ryson. We welcome Factory Acceptance Tests (FAT) and product testing also. It's a great opportunity to get to know the customer and we also take the time to brief them on installation procedures and preventative maintenance techniques.
In total, Ryson will deliver 4 case spirals and 4 1700-150 Narrow Trak Spirals to the facility.
Find more information about the advantages of Ryson's modular design. You can also read current spiral reconfigure stories in our weekly news blog.