The Ryson Design Team works closely with our customers to develop solutions to many layout versatility challenges. Our modular design, creative engineers, and open communication with our customers have contributed some innovative solutions.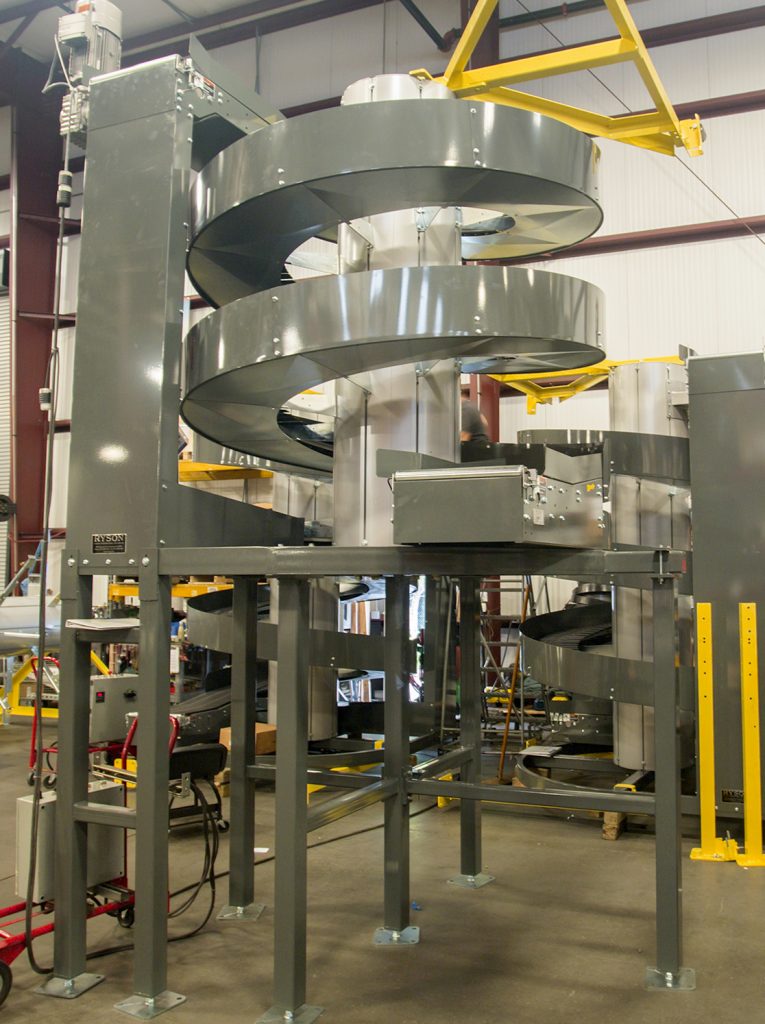 Next week we'll ship three spiral conveyors to a Beverage Manufacturer for our Integrator Partner, BW Integrated Systems. The unit pictured features a special elevated leg design that allows BW's powered conveyor to pass under the base of the spiral to feed a Tray packer when the manufacturer is running small packs.
When larger cartons are going directly to the palletizer, the special pivoting feed conveyor routes them to the infeed of the spiral; our model 1500-400. The spiral elevates the packs to 12'-6" at 195 feet per minute and at rates exceeding 70 per minute. The spiral also has MDR powered rollers at the infeed and discharge to minimize the unpowered zones in those transitions, as some cartons are short.
Ryson products are crafted with great care in our modern manufacturing plant in Yorktown, Virginia. We are committed to a continuous product development program and maintaining our market leadership position.
To find out more information about the layout versatility options we offer, visit our website, or browse our weekly news blog to find previous custom design options that we have provided in other situations.