This week is a record at Ryson! This summer has been extraordinarily busy at Ryson and production is in full swing. But this production week has the record for the most spirals shipped in a week. Ever.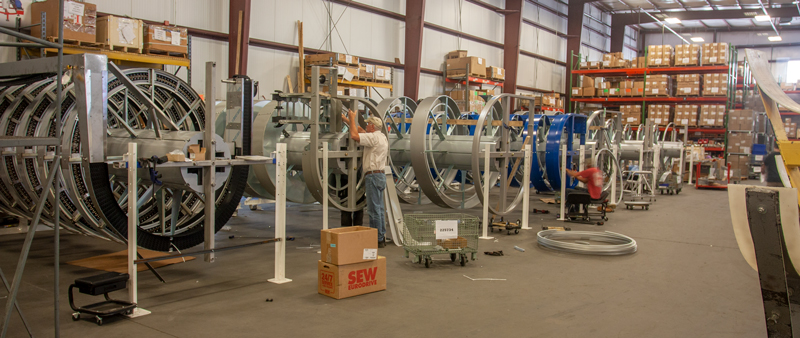 This week, we shipped out 17 Spiral Conveyors. That is no small feat. The production floor was a busy hive of build them, and ship it to make room for the next one. Even the staging area for shipping was repurposed for assembly space.
It's a delicate dance to get a spiral out on time. Inventory of components, sub assemblies and slat-chain all have to be ready concurrently to assure minimal time on the production floor. Scheduling trucks to deliver the finished spirals are also a logistical challenge.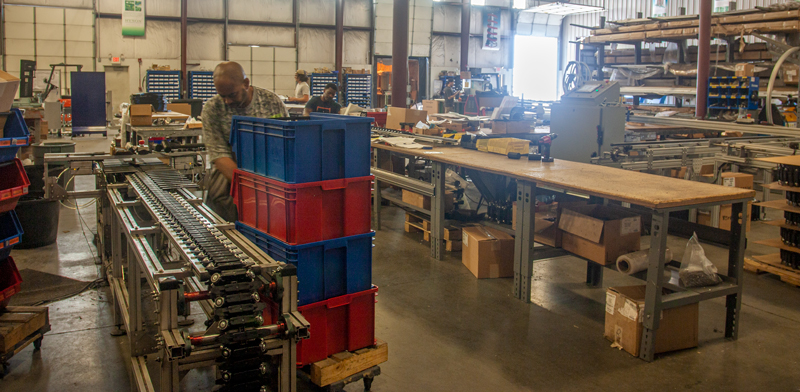 We are very proud of our production team. They are a group of committed and dedicated people that work together to get the job done – no matter what. We appreciate them and give them kudos. Supply Chain issues seem to be getting better so that also helps us keep our deadlines.
Visit our website for more information about our full line of Spiral Conveyors and Bucket Elevators. Our weekly newsblog is also a great place to stay up-to-date with Ryson developments. Our YouTube Channel also features many videos about out product line and application examples.