The Ryson Bucket Elevator is ideal for all kinds of bulk material conveying.They are designed to gently transport a broad range of bulk materials in the food, agriculture, pharmaceutical, cosmetic, chemical, ceramic, glass, recycling, building, metallurgical and other industries.
Their innovative modularity allows many options in terms of application design. For example, we recently shipped a "Z" style bucket elevator that has two inputs and five individually controllable dump stations. This conveyor had a horizontal conveying distance of over 88′ and a vertical distance of over 51′. What's even more impressive is that only a single drive is required.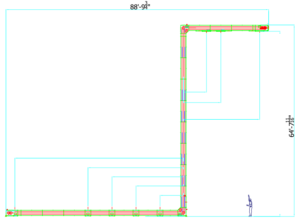 The bucket elevator business is growing rapidly at Ryson international. Companies nationwide are looking for solutions to take their bulk product, vertical. The bucket elevator can serve as a chiller for hot material. They also protect your product, keeping it safe from harsh external environments.
Unlike a screw conveyor that slides product causing friction and wear, product rests in the bucket as it travels to the discharge. It can move product to a variety of different destinations, allotting for future growth, a controlled flow across many production lines, and less equipment overall.
Whatever the situation calls for, check out our Bucket Elevators. They  could be the right solution to move your product while keeping all your priorities in mind.
For more information about our Bucket Elevators, check out our website. You can also download the spec sheet, or read other bulk conveying stories in our weekly blog.