Beverage Industry Magazine just published a nice article about the advantages of using spiral conveyors in production and packaging lines. The article points out many obvious advantages over traditional methods, but it also points out many that might not be so obvious.
The Beverage Industry is very reactive to the markets, and production schedules need to be able to adjust to variations. Both in terms of seasonal demand, but also new flavors, sizes and configurations. Ryson spiral conveyors can help with this kind of flexibility because they can handle all shapes and sizes of products without having to be adjusted.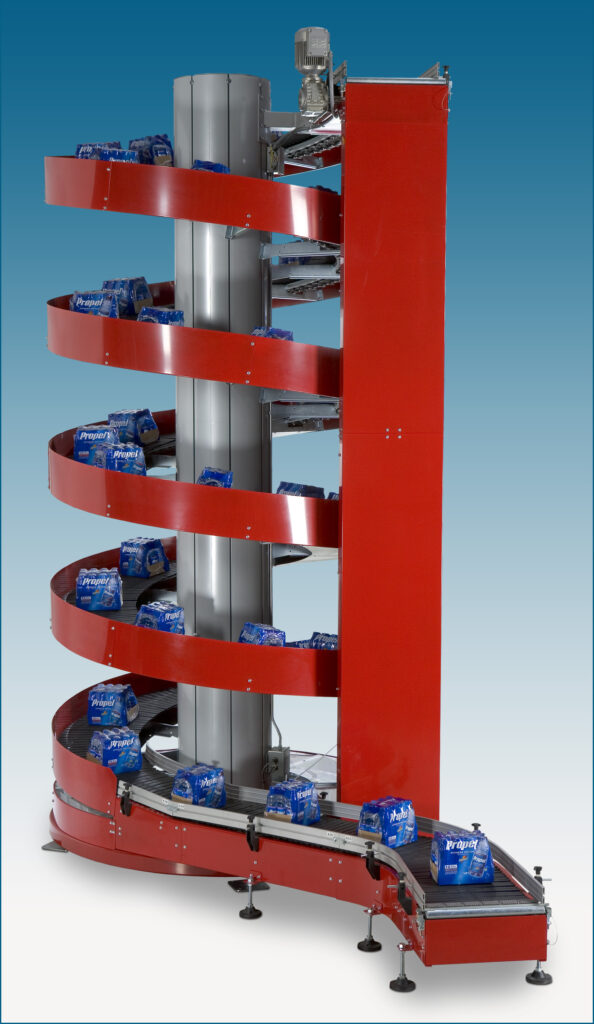 They also have a key advantage in their modular design. Ryson Spirals can easily be field modified. So if a production line needs to be modified, a spiral can be adapted. This eliminates the need to purchase a new spiral.
Ryson Spiral Conveyors draw comparatively little power, and only need one drive. This saves considerable time and money for installation and integration and maintenance. Most spirals ship in one piece. They only need to be stood up, anchored, and wired. In many cases a spiral can be installed in a day.
Profit margins in the food and beverage industry are notoriously thin. Managers are striving for improvements that can reduce operation expenses and minimizing downtime can have a huge impact. With more and more product variations going to market, the strain on the production team can mount. So, there is a demand for efficient, reliable machines that can handle any sort of production line changes without skipping a beat.
For this reason, Ryson Spiral Conveyors have become the industry standard for vertical conveying.
Read the full Beverage Industry article. You can also visit our website for more information about our full line of Spiral Conveyors. You can also check out our Application Examples Video on YouTube.