We talk a lot about Ryson lower cost of ownership. The following is a real life illustration that our brand outlasts our competitor's spirals and are far less expensive to maintain over their life.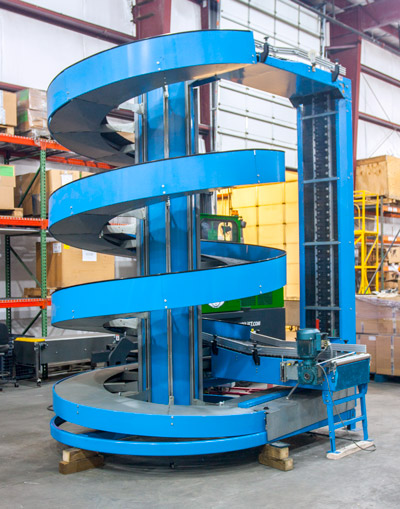 A few weeks ago, an old 1600-500 Spiral was shipped back to our manufacturing plant to be repurposed. The spiral came from Kentucky. It was reconfigured in our manufacturing plant and is shipping to a new site in Colorado.
 The spiral was originally built in 2002. All components and wear items were still in good operating condition sixteen years later.
The reconfiguration included changing the spiral from an inclining to a declining conveyor. A new type of transition rollers and adjustable guide rails were added to the infeed and outfeed sections.
This is a testament to the reliability and longevity of our spiral conveyors. It also highlights how an initial investment in a Ryson Spiral can over time reduce your total cost of ownership.
For more information on Ryson Spirals, and how they can help lower your total cost of ownership, visit www.ryson.com, or read relevant stories on our weekly blog.