As a continued celebration of our 176th anniversary, the Royal APOLLO Group expands its global footprint with the opening of a new office in Mexico.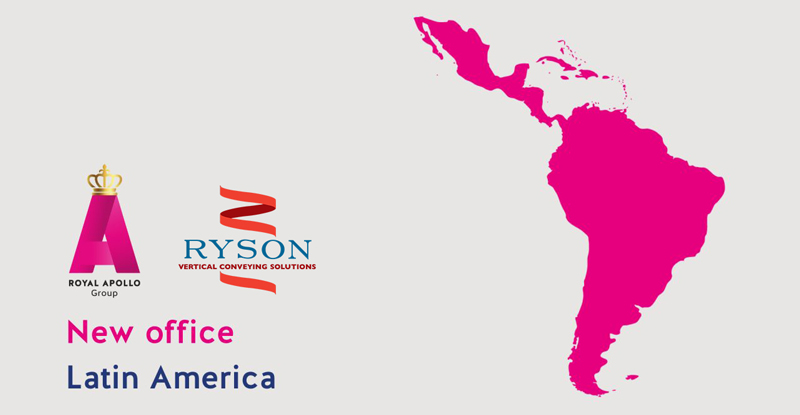 For years, Ryson has had a sales representative that has covered the Latin American market, but we've never had an office there…until now!
This regional sales and service center enables us to upgrade our customer service for existing clients throughout Central & South America and to further expand our client portfolio. The Mexican office is represented by Luis Lisandro Sanchez and Adrian Yescas Garcia. Luis is in charge of sales-related questions, and Adrian is happy to help you with all your current service projects!
Moving forward, Latin American sales and service will be handled from the Mexico office and the spirals, spare parts and engineering support will come from Ryson in the US.
Let's give them a warm welcome!
If you didn't already know, ryson.com is also available in Spanish. Stay tuned for additional announcements.
Mexico Office Contacts
Luis Lisandro Sanchez
E-mail – lls@apollobv.com
Sales Manager
+ (52) 33 14 10 46 03
Adrian Yescas Garcia
E-mail – ayg@apollobv.com
Field Service Engineer